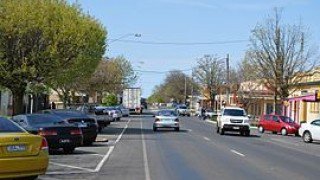 Ballan is a small town located just 32 km south-east of Ballarat and 78 km north-west of Melbourne. Easily accessible via the Western Freeway as well as via the Ballarat V/Line rail service, it has a population of just under 3,000 people.
Ballan is nestled in volcanic plains with the scenic Werribee River meandering through it, extensive English-style tree planting, period homes and cottages of historical significance.
It is best known for the activities of its artists community such as the 1000 weathervanes project, its annual festivals and its mineral springs.
Caledonian Park on the eastern fringe of the town is a favoured picnicking and swimming spot. The trout in Pikes Reservoir challenge anglers from far and near.
To the south of Ballan lies the rocky outcrops and walking trails of the Brisbane Ranges National Park and the You Yangs Forest Park.
Ballan offers all the major services - a supermarket, hospital, police, fire and ambulance. There are also childcare facilities and a primary school. And with easy access to both Ballarat and Melbourne via either train or the highway, Ballan is a great place to live for anyone after a rural community lifestyle.
Education
Ballan Primary School
Moorabool Shire

St Brigid's Catholic Primary School
Parks
Recreation