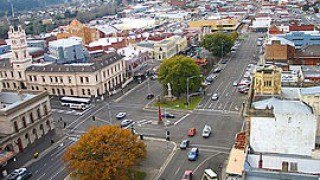 Ballarat Central is the central locality of Ballarat and has a population of approximately 5,465.
Ballarat Central is home to the City of Ballarat, Ballarat Base Hospital and comprises of major religious institutions and retail, commercial and residential areas.
There are just two sports ovals within Ballarat Central, the Western Oval and Hickman Street Oval for recreational use.
Public transport is also made available with bus services and Ballarat Train Station, only 1 block from Sturt Street.
Education
Recreation
Hickman Street Oval
Western Oval