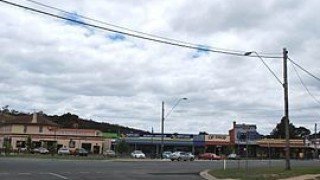 Beaufort is located on the Western Highway between Ararat and Ballarat with a population of 1,004 approximately.
Beaufort has two state schools, Beaufort Primary School and Beaufort Secondary School.
Beaufort is approximately 164kms west from Melbourne and 51kms west from Ballarat.
The town has a train station and a football team that competes in the Central Highlands Football League.
Education
Beaufort Primary School
Beaufort Secondary College

Recreation