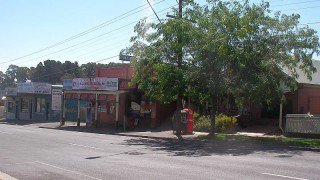 Brown Hill is a suburb of Ballarat, on the eastern rural-urban fringe of the city, 5 kilometres east of the CBD. The population at the 2011 census was 3,078.
The suburb is located on a valley to the south and east of the Brown Hill range and Gong Gong and straddles both sides of the Western Freeway.
Brown Hill is almost an entirely residential area with large areas of open and recreational space and several schools.
The main strip also provides locals with a milk bar, post office, petrol station, pub, laundromat and take-away store.
Education
Caledonian Primary School
Parks
Recreation
Gong Gong Reservoir
Russell Square Recreation Reserve