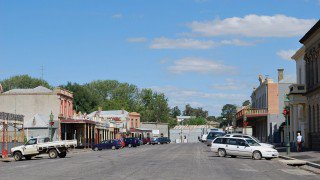 Clunes is located 36kms north of Ballarat and has a population of 1,656 approximately.
Clunes hosts the annual 'Clunes Booktown Festival' which sees more than 60 booksellers, millions of books and 15,000 visitors and has become the largest collection of books in any regional centre of Australia.
Many scenes for films and tv shows have also been filmed here, such as; Mad Max, Ned Kelly, The Mole etc.
Clunes also has a local football club in the Central Highlands Football League and has a golf course.
Public transport is also available with Clunes Railway Station apart of the Mildura Line.
Education
Parks
Recreation
Clunes Golf Club
Clunes Pool