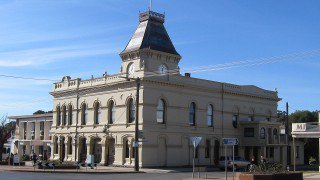 Creswick is located 18km north of Ballarat and has a population of 3,303 approximately.
Creswick has three primary schools; two government and one Catholic.
Creswick has many exciting attractions such as, The Creswick Bazaar, The Creswick Market, The Creswick Woollen Mills and The Creswick Museum. 
The town has a bowls club, golfs club and also has a football team that plays in the Central Highlands Football League.
Public transport is available to and from Creswick via buses and the V/Line train service.
Education
Creswick North Primary School
Parks
Recreation
Calembeen Park
Creswick Farmers Market
Doug Lindsay Reserve
St Georges Lake