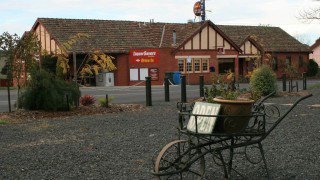 Gordon is a small town in Victoria, located 25km from Ballarat and had a population of 1,219 approximately.
Gordon is situated on the undulating foothills of the Paddock Creek valley, which contains a reservoir, public park and there are a number of walking and jogging paths through this area.
The commercial area is situated along Main Street and consists of a hotel, general store, post office and other heritage building sites.
Public transport is available in Gordon, with a bus that operates morning and evening and the Ballan Train Station located about 5 minutes away. Gordon also has a team in the Central Highlands Football League.
Education