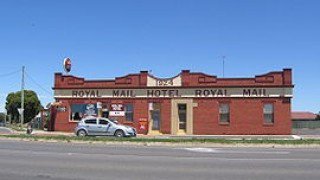 Sebastopol is a southern suburb on the rural-urban fringe of Ballarat. It is the second most populated area in Ballarat with a population of 9,399 at the 2011 census.
Sebastopol is the main thoroughfare en route to Buninyong and then further to Geelong and is only minutes into the town centre.
Locally, the town is home to a joint primary and secondary school (Phoenix College), football club, restaurants, several kindergartens, a post office, library and several small shopping precincts including three supermarkets.
Today, Sebastopol is the site of numerous light industrial businesses and also one of the most car dependent areas in the city.
Education
Phoenix P-12 College
Sebastopol Primary School

Parks

Marty Busch Reserve
Saint Georges Reserve
Victory Park
Recreation