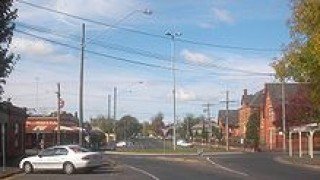 Soldiers Hill is a suburb of Ballarat, located within walking distance to the CBD with a population of 2,832 approximately.
Soldiers Hill is an important heritage area in Ballarat and the entire suburb has a Heritage Overlay, many of its buildings feature an abundance of period detail.
The suburb is home to two primary schools including, Macarthur Street Primary School and St Columba's Catholic Primary School. 
There is a main commercial area in Soldiers Hill on the corner of Marcarthur Street and Doveton Street, which has a number of small businesses including a boutique store, hairdressers, cafes and food businesses. There's also a couple of traditional pubs still in the area.
Education
Macarthur Street Primary School
St Columba's Catholic Primary School
Recreation

The Ballarat North Bowls Club