4 things you must do before putting your home on the market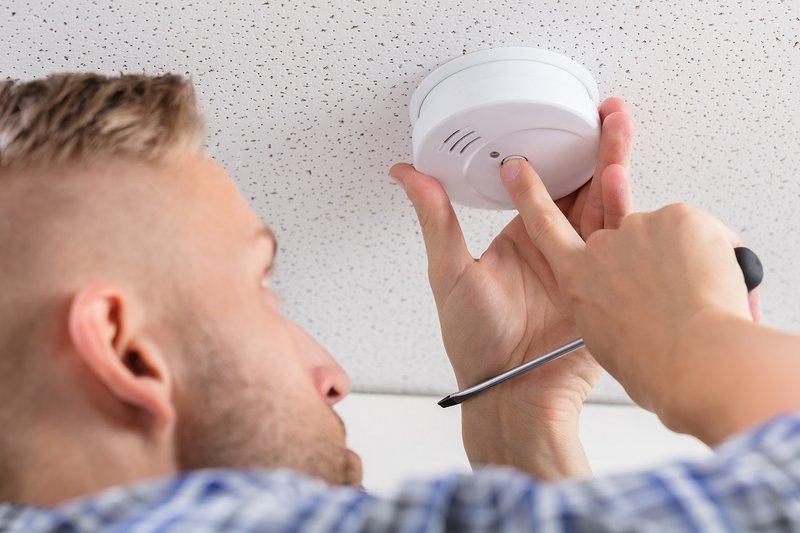 Now that you've made the decision to sell you'll no doubt be looking to spruce up your home – you'll be keen to show it in its best light to potential buyers. However while adding a new lick of paint and trimming the hedges are good things to do, it's just as important to ensure your home meets safety standards mandated by the Queensland Government. Compliance with these standards are the responsibility of the owner and must be addressed before any property sale can legally go through.
To save yourself headaches and worry once you get to contract stage, don't forget to include the following highly important jobs on your pre-market to-do list:
Safety switches
By law, any home built after 1992 must have safety switches installed that automatically shut off power if a fault in an electrical device is detected.
If you have a home built earlier than 1992, you may find that safety switches have not been installed. However on change of ownership any new owner is required to have them installed within three months of contract close. So while, as the current owner, you legally do not have to have safety switched installed before selling, if you do so, it may be one of those little details that helps make the sale.
Remember always use a licensed electrician to complete any electrical work around the home.
For more information visit:  https://www.qld.gov.au/law/housing-and-neighbours/buying-and-selling-a-property/selling-a-home/before-you-put-your-home-on-the-market/renovating-and-improving
Smoke alarms
Under Queensland law, interconnected photoelectric smoke alarms (compliant with Australian Standard 3786:2014) must be installed in all new and substantially renovated homes where the building application was submitted on or after 1 January 2017. And you'll need a lot of them. Smoke alarms must be installed in:
every bedroom
hallways that connect bedrooms
on each level of the home.
From 1 January 2022, these requirements will apply to all houses leased and sold, and from 1 January 2027, they will apply to all homes.
In the meantime, if your replace an smoke alarm it must be with a photoelectric smoke alarm that complies with Australian Standards. If that smoke alarm is powered by 240 volts, it must be replaced with a 240-volt smoke alarm. If the smoke alarm is not powered by 240 volts, it may be replaced with tamper-proof, 10-year battery smoke alarm.
For more information visit:  https://www.qld.gov.au/law/housing-and-neighbours/buying-and-selling-a-property/selling-a-home/before-you-put-your-home-on-the-market/renovating-and-improving
Pool safety
Under Queensland law when selling a property with a pool, the seller must provide the buyer with a current pool safety certificate that verifies the pool and its enclosure comply with state safety laws. If the pool and/or its enclosure do not comply, the seller must provide the buyer with a Form 36 advising that the pool is not up to code and the steps that must be taken to comply.
A pool safety certificate can only be issued by a licensed pool safety inspector.  Certificates are valid for one or two years (depending on whether the pool is shared or not) and once a certificate expires, a new certificate is not required until the property is sold or leased again.
For more information visit the Queensland Government's Department of Housing and Public Works' website. http://www.hpw.qld.gov.au/SiteCollectionDocuments/GuidelinesForPoolOwnersAndPropertyAgents.pdf
Child safety blind cords
If your property has internal blinds installed that are controlled with a cord, by law, and in the interest of child safety, the cord must not be so long that it can be looped by a small child.
By Australian law, a corded internal window covering must be installed 1,600mm above floor level. If it's installed lower than this, the cord guide must remain firmly attached to the wall and in such a way that a loose cord cannot form a loop 220 mm or longer.
Most reputable blind companies will be able to retro-fit child safety cords and devices that are compliant with government regulations.
For more information visit the ACCC's Product Safety Australia website: https://www.productsafety.gov.au/standards/blinds-curtains-and-window-fittings
To learn more about what you must do to make your home market-ready and compliant with regulations, talk to the friendly team at PRD Burleigh Heads for informal, no-obligation advice. Call on 07 5535 4544 or email burleigh@prd.com.au.