The best fun, free events in Burleigh this Autumn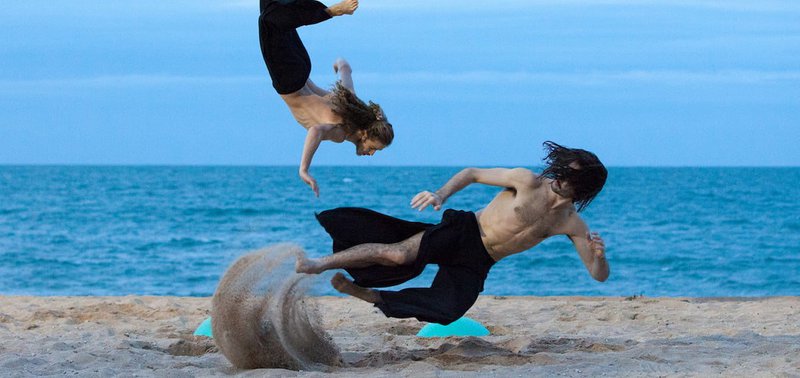 The temperature has finally cooled down and we're well into that glorious Autumn weather that makes getting out and about on the Gold Coast a real joy. And in a place like Burleigh there's no excuse to stay at home – there's so much to see and do! Following are our top picks for events in Burleigh over the coming autumnal months:
Bleach* Pub Choir
26 April 6-8.30pm
Burleigh Beach, Burleigh Heads
Grab your mates and head to Burleigh Beach to be part of the Gold Coast's biggest and least professional pub choir. No auditions necessary. Chill out on the beach with a beer while you, and a hundred other people, learn a three-part harmony in 90 minutes. What could go wrong? Afterwards hear how the real professionals do it.
For more information visit the website: https://bleachfestival.com.au/
Cuban Salsa Dance Classes
Every Thursday from 11 April – 16 May 6.30-8.30pm
65 West Burleigh Road, Burleigh Heads
No dance experience? Two left feet? This is the dance class for you! Run over 6 weeks in beautiful Burleigh these Cuban salsa dance classes are for absolute beginners. The emphasis is on fun, while you learn about Cuban culture at the same time. And if your get a little exercise along the way – all the better!
For more information visit the website: https://events.destinationgoldcoast.com/event/9071898-a/cuban-salsa-dance-classes-gold-coast
Techtonic
17-21 April
6.30pm & 7.45pm
Burleigh Beach, Burleigh
Dozens of fit balls will be buried all over Burleigh Beach ready to be used as mini trampolines by the highly athletic dancers of DanceNorth. With the magnificent Pacific Ocean as their backdrop, be entranced as the dancers twist, weave and launch themselves high in a magical performance they call Techtonic. Part of the Bleach* Festival
For more information visit the website: https://bleachfestival.com.au/
Desert Digs Vintage Market
28 April 2- 5pm
Mo's Desert Clubhouse
Cnr Hutchinson and Central Drive, Burleigh Heads
An old fashioned rummage market right here in Burleigh. Re-use, re-purpose and re-cycle while you pick up a bargain at the same time. Held at Mo's Desert Clubhouse in conjunction with Thryft GC.
For more information visit the website: https://www.mosdesertclubhouse.com/
Gold Coast Open (Burleigh Pro)
7 – 12 May 2019
Burleigh Beach. Burleigh Heads
Formally known as the Burleigh Pro, the Gold Coast Open is six days of world's best surfing at one of Australia's most beautiful beaches. Top ranking surfers from around the world will duke it out for valuable points in the 2019 World Surf League. This year's event will also include live bands, skateboarding competitions and yoga by the beach.
For more information visit the website: https://www.surfingaustralia.com/states/qld/events/2019-gold-coast-open-presented-by-flight-centre
The Cleaners
26-28 April, 3pm
Burleigh Beach, Burleigh Heads
Ever wanted to lob a mud pie at someone who's a little too obsessed with hygiene? Here's your chance. Step right up and launch a mud-filled balloon in a slingshot at two obsessive cleaners desperately trying to keep their ultra-white room cleaner than clean. Fights, meltdowns, finger-pointing and existential crises ensue! Part of Bleach* Festival.
For more information visit the website: https://bleachfestival.com.au/