Burleigh Heads is officially the best place to 'Play' on the Gold Coast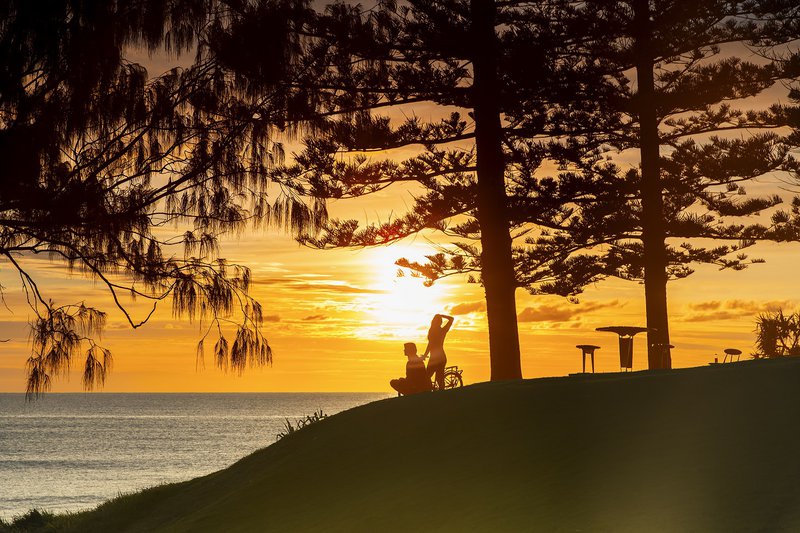 According to PwC's CityPulse indicator, Burleigh Heads is now officially the best place to 'Play' on the Gold Coast, enjoying a higher overall score than traditional rivals Broadbeach and Surfers Paradise.
The 'Play' scorecard on the CityPulse indicator measures the leisure and lifestyle appeal of an area taking onto consideration the range of dining and accommodation options, cultural and sporting activities, entertainment facilities and access to public parks, gardens and open spaces, as well as other leisure opportunities.
Burleigh Heads achieves a 'Play' score of 4.6 – 5 percentage points above the average for South East Queensland - while Broadbeach scores 4.4 and Surfers Paradise 4.3.
The CityPulse indicator is a national dataset developed by international professional services firm PwC (Price Waterhouse Coopers), aimed at providing insight into how cities function. The data used comes from a range of hard sources and is not opinion-based.
Burleigh also beat Broadbeach and Surfers Paradise on liveability, recording a score of 2.3 compared to less than 1 for both northern rivals. Next door neighbours Burleigh Waters achieved a liveability score of 3.5, within the top 5 scores for Gold Coast suburbs.
When it comes to 'Work' Burleigh also scores highly at 4, while Broadbeach scores 3 and Surfers Paradise 2.7.
Mark Smith from PRD Burleigh Heads said the results weren't surprising to him.
"While Broadbeach and especially Surfers Paradise are traditionally viewed as the Gold Coast's playground, they lack Burleigh's wealth of sporting facilities, parks, gardens and nature reserves,"
"I would also argue that the huge range of high quality and affordable dining options available in Burleigh also surpasses anything on offer in Broadbeach and Surfers."
"However I'd like to see the liveability score move a little higher. Access and transportation seem to be a key consideration for the number-crunchers at CityPulse,"Mark said, "When the light rail connection comes to Burleigh we're sure to see that score jump to a level more in keeping with what Burleigh-siders know to be true."
If you're considering buying or selling in Burleigh Heads or Burleigh Waters contact one of the friendly team at PRD Burleigh Heads on 07 5535 4544 or drop a line to burleigh@prd.com.au