Burleigh property market a winner from the federal budget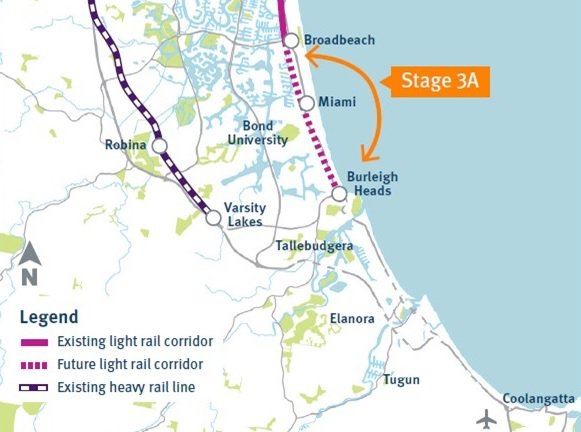 The Burleigh property market is set to gain after the government revealed its much- anticipated federal budget earlier this week.
The budget includes confirmation that the federal government will stump up the $112 million as promised to ensure the next stage of Gold Coast's light rail system extends to Burleigh Heads as planned. This has the potential to drive up the price fetched for units and holiday rentals in Burleigh in particular as access for tourists becomes that much easier.
The budget also includes $500 million to widen the M1 motorway between Daisy Hill and Logan (very welcome news to Gold-Coasters who regularly make the soul-crushing commute to Brisbane) as well as $8 million to conduct a feasibility study into fast rail from (potentially) Gold Coast airport at Coolangatta to the Brisbane CBD.
This new fast rail line would see Gold Coast commuters arrive in Brisbane in a little over half an hour – half the time it takes currently. This will make the Gold Coast a much more attractive home base for people whose work is in Brisbane, potentially driving property prices up across the Gold Coast.
Live on the beach while earning a CBD salary, without a painful daily commute - not a bad thought.
And any kind of rail connection, fast or not, to the airport will enhance tourism in our city and increase demand for holiday accommodation across the Coast, including Burleigh.
And here's a thought, last year it was reported that, in the light rail design plans, a spur had been included that would allow for a light rail line to run from Burleigh Heads to the heavy rail station at Varsity Lakes, sometime in the future. If this were to happen and the heavy rail line is extended to the Gold Coast airport (as most pundits believe will happen), then Burleigh Heads will be the first beach stop for tourists who chose to fly in and travel by train.
Food for thought.
For a no-obligation chat with an expert in the Burleigh Heads property market contact PRD Burleigh Headson 07 5535 4544 or burleigh@prd.com.au.