Burleigh's Own Braiden Smith Snares Major National Award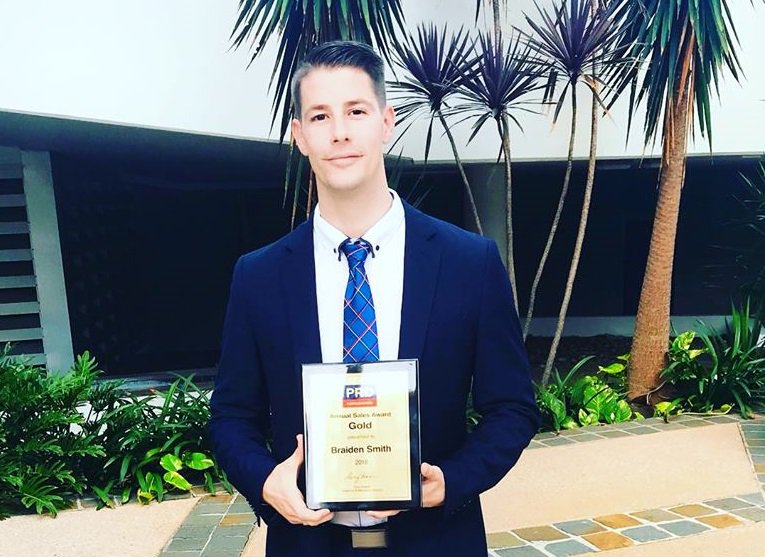 Burleigh's own Braiden Smith from PRD has just returned home to the Gold Coast from Melbourne with some extra weight in his carry-on bag – a prestigious national sales award!
While in Melbourne for a 2-day national convention, Braiden was awarded PRD's Gold Annual Sales Award placing him within the top 30 sales agents Australia-wide!
Braiden received his well-deserved award in front of more than 260 of his industry peers at a gala dinner in the Victorian capital. The Awards recognise and celebrate PRD's top performers who demonstrate excellence in local property market knowledge and expertise.
Tony Brasier, Chairman & Managing Director of PRD commended Braiden and the other award recipients saying the Gold Annual Sales Award was a 'very prestigious honour'.
 "In receiving recognition at this prestigious annual awards event, the well-deserving recipients demonstrated initiative, exceptional results and high-level customer service during the last 12 months", Mr Braiser said.
"The real estate industry is highly competitive and constantly changing. To rise to the top of our industry requires hard work, extensive knowledge of the property market and the ability to adapt to market shifts whilst delivering on high levels of client service".