Choosing the best paint colour palette for your home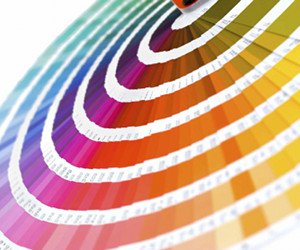 A new coat of paint can add thousands to your property if you are looking to sell or can give your house a major revamp if you are planning on staying put. Choosing the right colour scheme for your house and its rooms can, however, be a daunting and time-consuming process. Here we give you the lowdown on what to consider before you pick up a paint brush or call a professional house painter.
Before you start painting
The number one question to consider when you are planning to paint the interior of your house is whether you are staying or moving.
Leading interior designer, Shaynna Blaze, says if you are updating a property you intend to rent out or sell, you should paint it in a colour scheme with a broad base of appeal, rather than colours which reflect a more personal aesthetic.
Know the style of your house
You need to play to the strengths of your house when updating the interior colour scheme. Look at the style of your house, the location and environment surrounding it and the level of natural light the rooms in your house receive at any given time of the day. Then you can pick a theme to best suit your house. The big paint manufacturers often have inspiration books on their websites where you can pick a theme or style such as traditional, modern, classic, coastal or industrial, to name a few, and you can then see corresponding colour schemes to match your style.
Look at what's already in your house
It's best to consider a colour scheme for your whole house, rather than painting one room at a time, without thinking about the house as a whole. Consider your flooring, furniture and accessories and then develop a colour scheme that will work best with what's already there. Creating flow with clever use of colour will help create a cohesive feel throughout the house. 

Work with your chosen colour palette
Consider unifying your colour selection by using one colour on all the walls in a room and then using a different tone of that colour as a feature, such as a darker hue of the same colour on the wall of your bed head. In certain rooms, such as a theatre room, you can be bolder and use a dark tone within your colour palette.
Use the right paint
Flat or matte paints are best for walls and ceilings, with flat paints often being best for ceilings due to their ability to hide imperfections. High-gloss and semi-gloss oil-based enamel paints are harder-wearing and are best for trims, doors, windows, skirting, architraves and other decorative features you wish to highlight. Semi-gloss paints are also a good option for high-traffic surfaces that are frequently cleaned, including damp areas such as the bathroom and kitchen.
On-trend paint colours
While 2018 has seen a shift towards bolder interior paint colours, soft and calming colour palettes are still going strong this year, with blush pinks, pale blues and soft lavender tones still popular with interior designers. This trend works particularly well in bedrooms and offices to create a sense of serenity and calm. Choosing a subtle colour palette for your house's interior may be best for both sellers and those homeowners not considering moving, as they have a broad appeal and will require less updating from year to year.
If you're thinking of selling your home contact the property experts at PRD Burleigh Heads on 07 5535 4544 or burleigh@prd.com.au for more tips on how you can get you home ready to attract the best price on the market.