Christmas-proof your home with these handy stain-removal tips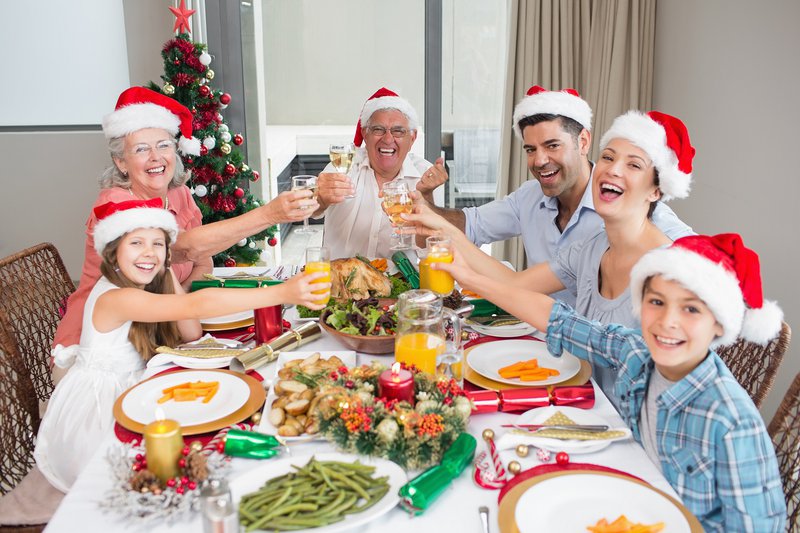 Christmas is nearly here again and many of us are preparing to welcome family and friends into our home to celebrate the day. While this once-a-year event is great fun for the people involved, it's a punishing time for the family home. The perfect storm of small children, rich food, careless in-laws, grown-up drinks, and increased foot traffic will always produce a range of messes and stains for someone to clean up – that 'someone' being you.
So we've put together a stain-removal kit to help you combat some of the more common stains your home will be sporting at the end of this year's silly season:
Mud from Santa's boots
If you know it's just mud and doesn't include grease from the sleigh or (perish the thought) reindeer doo-doo, let the mud dry for as long as you can then, vacuum. Follow this by shampooing with a quality carpet shampoo.
Fat/oil/ pudding/ brandy sauce on the backyard pavers
Dissolve a small amount of swimming pool chlorine in a bucket of water then scrub into the stained paver with a scrubbing brush. Rinse with vinegar (to neutralise any remaining chlorine) then rinse with water.
Smoke marks from Christmas candles or burnt Christmas day roast!
Cover the kitchen splashback or wall where the smoke mark is with a thin covering of ash from a cigarette or wood-fire barbeque. Rub the ash in then clean it off with bicarb and vinegar applied to a cloth.
Red wine on the tablecloth
Act quick or the stain sets. Boil the kettle then stretch the stained part of the tablecloth over a colander in the kitchen sink. Make sure it's taunt. Then, from a height of a foot or more, pour the boiling water on the stain and watch the red wine disappear before your eyes.
Red wine on the carpet
This one's a little trickier. Blot the wine with a clean cloth to remove as much of the liquid as possible – never rub or you'll rub the stain in. Then apply a very generous amount of table salt to the area until you can no longer see the red. The salt will soak up the wine. Again, do not rub the salt in as this will set the stain. Wait until the salt has dried then vacuum up – don't leave it too long though, no more than an hour or, you guessed it, the stain will set.
Chocolate on clothing
Simply use soap, however as chocolate is a protein always use cold water first. Hot water can set the stain. If the stain shadow remains after the first cold water wash, then wash in the washing machine using warm water as usual.