Crack Open Summer at Burleigh's Top 5 Events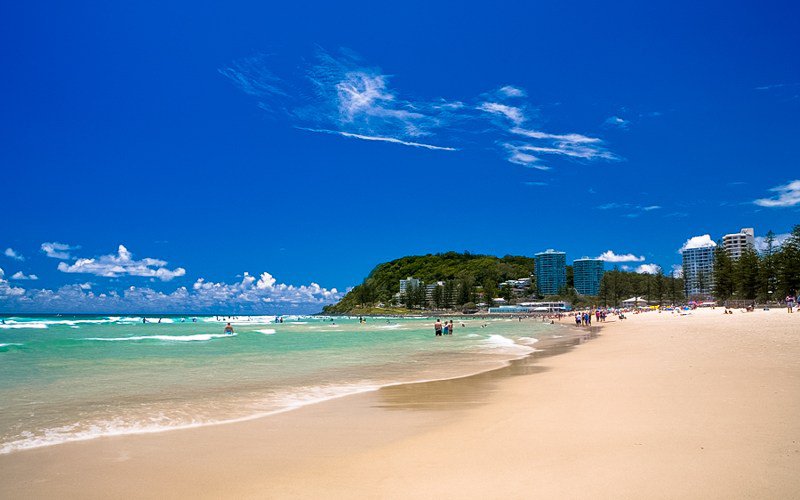 While Burleigh's markets, restaurants and live music scene are renowned across the Coast, Burleigh is also fast becoming the event capital of southern Gold Coast. It's not just about the beach any more - grab your family and friends and make the most of Burleigh's top events this summer!
Burleigh Brewing Co – Burleigh Cinema
When: last Thursday of the month
Where: 2 Ern Harley Dr
If you list drinking beer and watching movies as two of your favourite things, you might just want to go ahead and keep the last Thursday of every month free because Burleigh Brewing Co. is setting up the big screen for an authentic cinema experience, with beer, obviously. The next movie night will be on Thursday 27 September from 6-10pm.
https://burleighbrewing.com.au
Twilight Experience – one-off event
When: Thursday 4 October
Where: David Fleay Wildlife Park, Loman Lane, Burleigh Heads
Join the Yugambeh Aboriginal people as they take you on a mesmerising journey of storytelling, song and dance. You can also explore the wildlife park and find out what our Australian wildlife get up to at night. https://www.npsr.qld.gov.au/parks/david-fleay/
Oxygen Australia's 100th edition celebration
When: Sunday, 14 October
Where: Justins Park
For all the fitness fanatics out there, Oxygen Australia's 100th edition celebration is going to be huge. Partnering with Bulk Nutrition, Oxygen Australia will host a free beachside health and fitness event on the 14th of October from 8am until 12pm in Justins Park. The event will feature master classes and workouts by some of the biggest names in the fitness industry, including Sophie Guidolin, Lauren Simpson, Hattie Boydie, Rachel Dillon, Shannah Baker, Lindy Olsen and Morgan-Rose Moroney.
https://www.facebook.com/OxygenmagAU/
Burleigh Heads Ocean Swim
When: Sun, 28 Oct 2018
Where: Burleigh Heads Mowbray Park SLSC
The Burleigh Heads ocean swim is one of the more lucrative events on the swimming calendar, with thousands of dollars up for grabs across the four events. There are four events in total, a 2km event, a 1km event, a 400m event for the juniors, and the dash for cash at the end of the event.
https://oceanfit.com.au/event/burleigh-heads-ocean-swim
The GC50 Run Festival
When: Sunday, 9 December
Where: Kurrawa, Broadbeach
The 50km, 30km, 15km and 5km events that make up the Gold Coast 50 Run Festival use the footpaths and roads adjacent to the Gold Coast beachfront. Running from Kurrawa to Coolangatta & return, in the 50km event, the course provides athletes with spectacular views, regular water stops and aid stations, while the 15km event is run from from Kurrawa to Burleigh and back. This is one of a handful of officially accredited AIMS-IAAF certified 50 km road races in Australia. The 50 km race carries an IAU label which mean that performances are included in the world rankings.
https://www.gc50runfestival.com.au/
While you're in downtown Burleigh pop in and say hello to us – the friendly team at PRD Burleigh Heads – we're located at the top of The Esplande, opposite the beach and right next door to the Burleigh Hotel. We're always up for a coffee and a chat!