Drop in foreign investor applications could signal the start of a buyer's market on the Gold Coast: Time to sell?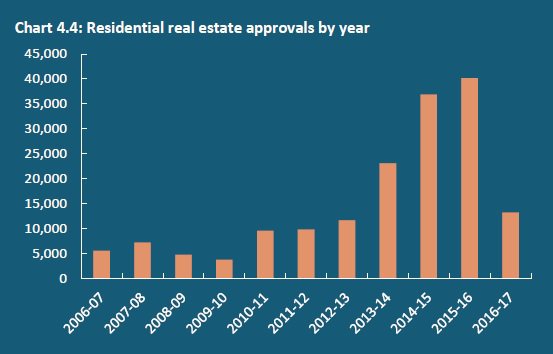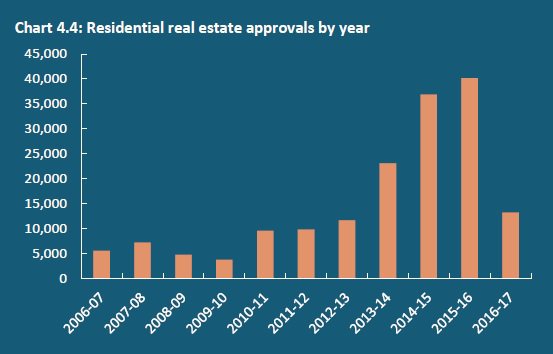 There was a 67% decrease in the number of foreign investor applications to buy residential property in Australia between the 2015/16 and 2016/17 financial years, according to the latest figures recently released by the Foreign Investment Review Board.
Mark Smith from PRD Burleigh Heads said the drop could mean we might soon see a decrease in demand for properties on the Gold Coast, an area that traditionally attracts high interest from overseas buyers.
"It could be welcome news for local buyers on the Gold Coast trying to enter the property market for the first time – we might see a drop in prices," Mark said, "However it's not necessarily bad news for those looking to sell either. We haven't seen any significant drops in prices yet, so there's still a window of opportunity for vendors to sell their property at a good price. However I wouldn't advise sellers to wait too long before going to market." 
Authors of FIRB's report are quick to point out that some of the decrease in foreign investment is administrative in nature; FIRB introduced application fees for foreign investors for the first time in 2015. Prior to 2015 foreign investors would typically make multiple (free) applications on properties they were considering, however with the introduction of a fee, this same group may now only be making applications for properties where there is a high certainty of purchase.
So while the number of applications being filed may have decreased, it may not be a true reflection of the number of properties being purchased by foreign investors.
However the authors also concede that the introduction of the application fee is unlikely to be the only change to trigger the drop in applications. The authors speculate that the following may also be contributing factors
The Chinese Government's cap on overseas transactions using Chinese bank cards imposed late last year (Chinese investors account for roughly 40% of foreign investor applications).

 Extra taxes imposed on foreign investors in the three most popular states – Queensland, New South Wales and Victoria. 

 A general worldwide tightening of lending by the major banks.
Mark said while it was still uncertain what the new data would mean for the real estate market on the Gold Coast, he encouraged anyone thinking about selling their property in the near future to contact him on 07 5535 4544 or burleigh@prd.com.au to discuss their options.
"Our vendors are currently still enjoying a buoyant market so it's a good time to sell."
*Image sourced from the Federal Investment Review Board Annual Report 2016-2017