Getting your property ready for sale this spring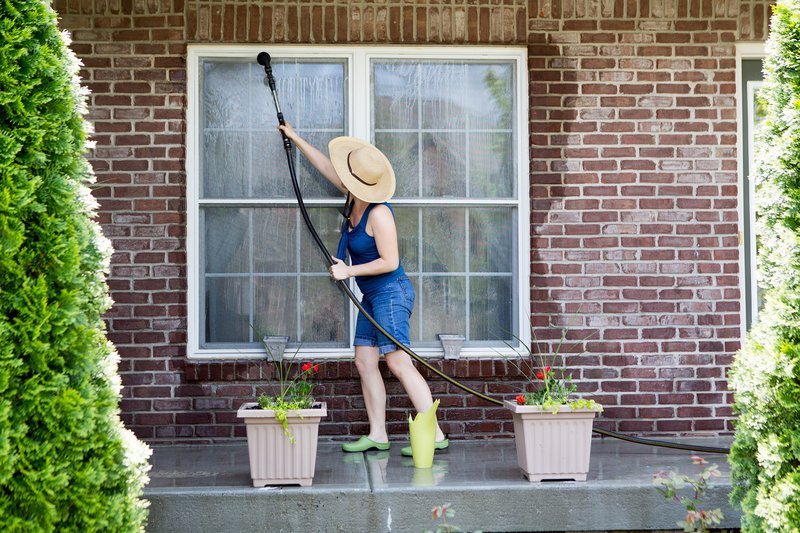 Spring and early summer are without doubt the most popular times for selling properties - the sun is shining, gardens are blooming and people are starting to get out and about more to enjoy the good weather. Many buyers are also looking to purchase a property to move into before Christmas or the New Year.
While this is great if you are considering selling, it also means that you will be competing with a lot of other properties in your neighbourhood.
To give your property the best chance of being snapped up, here's PRD Burleigh Head's guide to getting your property sale ready.
1.     Less is more
Buyers want to be able to picture themselves living in a property, so it's best to style your property in a way that will have broad appeal for buyers. Remove personal effects and excess furniture so the living spaces flow seamlessly and the rooms appear bigger. In the bathrooms, put away toiletries and in the kitchen, hide small appliances to create more working space.
Consider having your property staged – selling experts say it can add an extra 10 per cent to a property's sale price. While there is an upfront cost, it may be money well spent, particularly if your current furnishings are not particularly modern or are looking a little tired.
2.     Clean your property thoroughly
Spend a little extra time giving your property a top to toe clean - wipe down walls and windowsills, remove cobwebs and get the carpets professionally cleaned. Consider paying for professional cleaners if you don't have the time to give your property a thorough clean.
Pressure hose the exterior of your property and pavers and fences – you can rent or borrow a pressure hose if you don't have one. A coat of paint (in a neutral colour) to both interior and exterior surfaces is also a very cost effective way to spruce up your property.  
3.     Make repairs where needed
Buyers will note where repairs are needed in your property and may offer you less as a result. It pays to fix broken lights, windows, drawers and cupboards and patch and re-paint holes in the plasterboard. Ensure you don't have any leaking taps, remove and add grout if it's dirty or damaged, replace the silicone around sinks and showers and repair or replace chipped tiles.
4.     Spend a little on updates
If your fittings are outdated, spending a small amount on new cupboard and drawer handles, lights and light switch plates and taps and shower heads can make a huge difference to the look of your property.  
5.     Up the kerb appeal
Ensuring your property has good kerb appeal will create a positive first impression and encourage buyers to look a little further.
Pressure hose the exterior and replace the letterbox if it's looking shabby. Make sure your fences are in good order and pavers are not broken or popping up. Lawns should always be mowed, garden beds tidy and add some fresh mulch to give the garden a lift.
6.     Open for inspection
Prior to viewings, it's a good idea to take a little time to make your property look and feel at its best. Open windows and curtains, turn on lights in dark rooms and adjust the temperature inside to suit the weather. The evidence of pets in a property can be off putting to some buyers, so hide evidence of your faithful friend by removing pet bowls, toys and beds.
PRD Burleigh Heads has been helping people buy and sell property in Burleigh Heads since 1978. We know the area like no one else. If you're thinking of buying or selling property contact the team from PRD Burleigh Heads on 07 5535 4544 or burleigh@prd.com.au for a no pressure chat about your current property outlook.