Gold Coast's luxury residential housing market joins the global ranks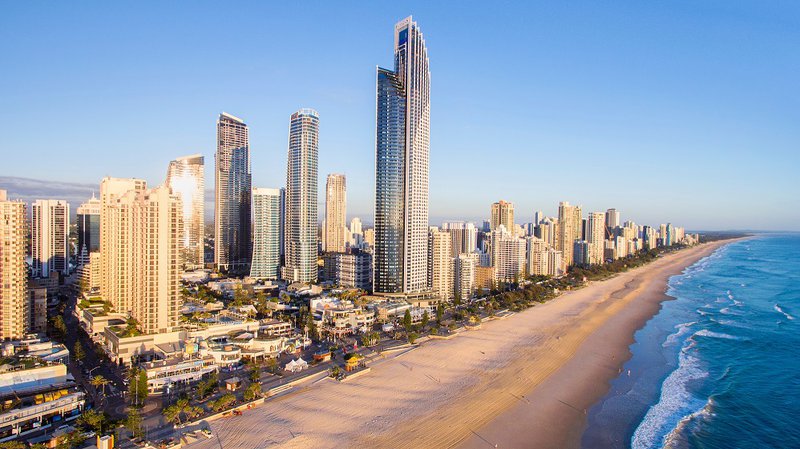 For the first time ever, the Gold Coast has been included in Knight Frank's Prime Global Cities Index (Q2, 2019), which ranks the top cities globally for growth in the prestige property market.
Joining cities such as Berlin, Frankfurt and Paris, the Gold Coast came in 27th out of the 46 top global locations, recording annual growth of 1.1% and outperforming cities like Singapore, Los Angeles, New York and London.
The Prime Global Cities Index represents analysis of the performance of prime residential prices across key global cities, with prime property being defined as the top 5% of the housing market in each city.
With an enviable lifestyle and a now well-established luxury home market, Gold Coast suburbs like Burleigh Heads have seen strong recent high-end property sales, which will further cement the area as an international hot spot.
The much-anticipated Norfolk apartment development on Goodwin Terrace is perhaps one of the most recent high-profile examples of Burleigh's presence as a top performing high-end property locale. Delivered by Synergy Property Partners, the project is due for completion in the second half of 2020. To date, 13 of the 16 apartments have already been sold, with prices starting at $2.1m. Last year, Synergy Property Partners' North Residences apartments on the Esplanade at Burleigh each sold for between $2.9 – $5.02m.
Established prestige properties in Burleigh also continue to be popular with both local and interstate buyers, with a 3-bedroom apartment in the Ivory complex on Fifth Avenue being sold last month for $1.525m and an award-winning house on Diana Avenue being sold in May for $1.725m.
Last years' $9m refurbishment of the Burleigh Beach Pavilion and the migration of top interstate chefs and restauranteurs to the area is also a clear indication that Burleigh is now on the prestige property market map. For investors, owner-occupiers, developers and entrepreneurs alike, Burleigh is proving to be a strong drawcard.