The great Burleigh divide – why neighbours are being separated into two Council Divisions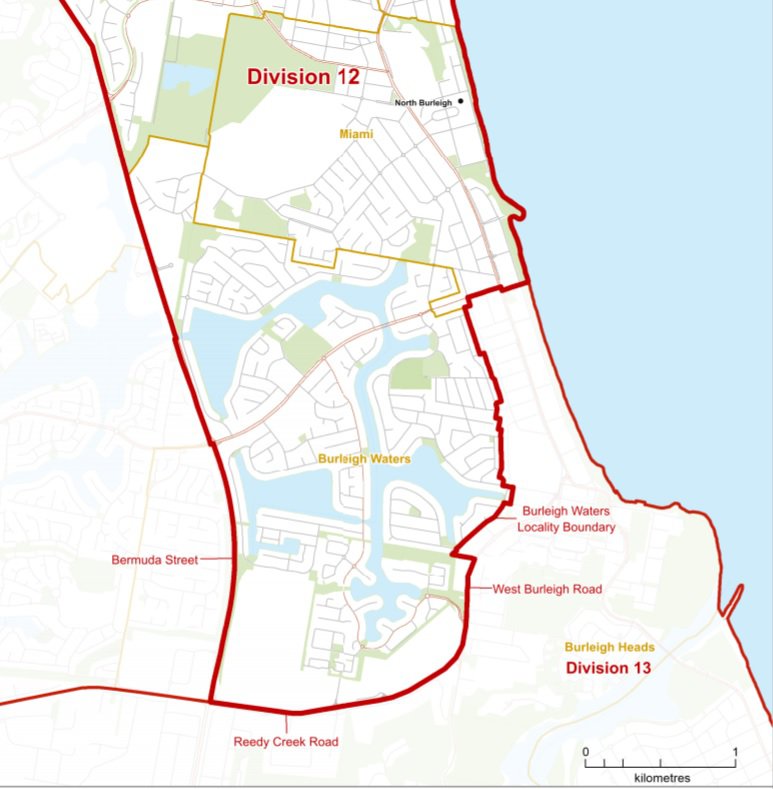 Getting things done in Burleigh might soon require the support of not one, but two Gold Coast City Councillors, with the Queensland Electoral Commission proposing the township be split in two, electorally-speaking, before the next local government elections.
The Electoral Commission is proposing to make Burleigh's CBD area part of the Palm Beach-centred Division 13, while Burleigh Waters (west of Acanthus Avenue/Symonds Road/Lemana Lane), would remain in Division 12.
The northern border of Division 13, currently held by Cr Daphne McDonald, currently stops at Tallebudgera Creek, however under the new proposal it would be pushed to West Burleigh Road, and along a narrow beachside corridor it would extend as far as Christine Avenue.
While the proposal is still being considered, the Commission says it's conducting the review essentially to even up the number of voters in each Council Division.
"The purpose of this review is to ensure each division of the Council has a similar number of voters (quota), so that each person's vote has the same value," the Commission's website says.
Data produced by the Commission shows the number of new voters on the Gold Coast has increased by 14,275 people between June 2017 and November 2018.
Current Councillor for Division 12, Cr Pauline Young told the Gold Coast Bulletin she was not in favour of the boundary changes.
"The people of Burleigh and the surrounding areas use the same road network, community infrastructure and transport corridor – splitting up our community is not the right choice," Cr Young told the paper.
The Commission has not indicated when it will release the findings of its boundary review however it's expected to happen some time before the next local government elections due to be held next year in 2020.