Release of Reserve Bank credit data begs the question: Has the housing market hit its peak?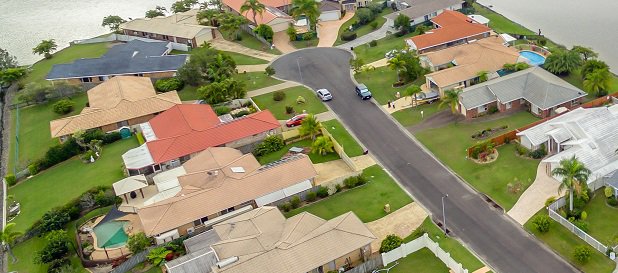 The Australian housing market may have hit it's peak according to the latest private sector credit data released by the Reserve Bank of Australia.
Release of the new data has grabbed the attention of real estate insiders with many advising their vendors to, "sell now while the going's good.
Market analysts CoreLogic has crunched the Reserve Bank's data and found that, "housing credit continues to slow with both owner occupier and investor credit growth tracking lower in April."
According to CoreLogic, during April of this year, approvals for housing credit grew by only 0.4% which is the slowest rate of growth since June 2013. Figures from the past 12 months tell a similar story with only a 6% rise recorded, the slowest annual increase since March 2014.
Mark Smith fromPRD Burleigh Heads said a slow down in housing credit, especially when it included both investor and owner-occupier credit, usually foretold a softening in the housing marketing in general
"It stands to reason that less people applying for credit means there's less buyers in the marketplace. And less buyers means less demand which leads to discounting," Mark said, "We haven't seen any major price drops in the Burleigh Heads area as yet – prices are still good – but it's one to keep an eye on."
Cameron Kusher from Core Logic said there were a number of factors possibly responsible for the credit slow-down, including lenders and APRA tightening up on interest-only lending as well as investor loan serviceability, "…now being calculated across the board based on an interest rate of at least 7%." 
"The net effect is likely to be further tightness in housing credit which will continue to constrict housing market activity and reduce prospects for price appreciation," Kusher said.
To discuss putting your property on the market contact the team with over 40 years' experience in the Gold Coast market – PRD Burleigh Heads. Call us on 07 5535 4544 or email burleigh@prd.com.au