Is this the start of Burleigh's urban renewal?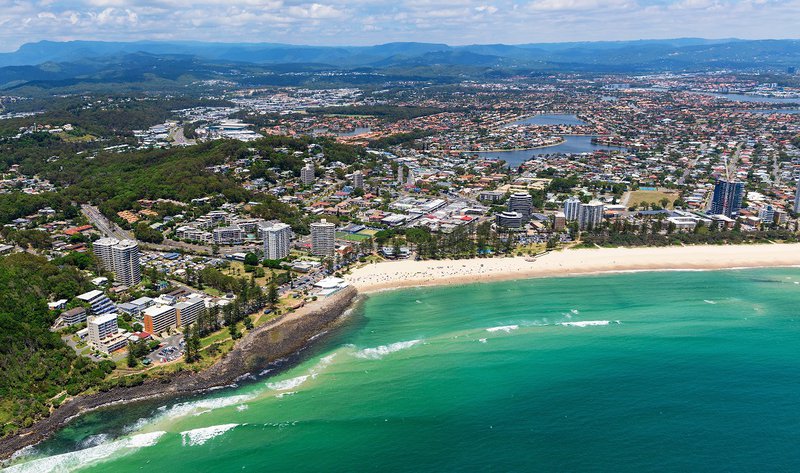 Burleigh Heads could be on the cusp of urban renewal with developers announcing plans for a $350 million 5-star hotel and residential complex to be built on the site currently occupied by White Horses apartments, just a short stroll from Burleigh Heads Hotel.
Brisbane-based developer, Nielson Properties, has a 'put and call option' on the 49-unit White Horses complex on The Esplanade, meaning the sale will proceed at a future point in time after due diligence has been completed and development applications have been approved.
Along with White Horses, the new development will encompass the site currently occupied by Burleigh Court at 5 First Avenue. Owners of Burleigh Court, Pointcorp, will collaborate with Nielson Properties on the project, bringing the total site area to 4,039sqm.
Mark Smith from PRD Burleigh Heads, said it had always only been a matter of time before the older apartment complexes that line Burleigh's esplanade were snapped up and redeveloped.
"With developable beach fronting property in Broadbeach, Miami and Surfers Paradise becoming an increasingly rare commodity, developers are now starting to cast an eye over Burleigh Heads," Mark said, "Our esplanade still has a number of smaller apartment blocks built in the 70s and 80s that are starting to approach their best-by date."
"A 5-star development like this will attract the higher end of the market to Burleigh and create fantastic opportunities for locals."
The development will include two 23-storey towers comprising 132 luxury hotel rooms and 92 residential apartments. At ground level the two towers will be connected by an open and expansive three-storey podium that will include the lobby, cafes and restaurants.
Of particular interest to locals are the 394 car parks planned for the 3-level basement. This is 216 more car parks than required by planning and 162 of these will be paid spots open to the public. Access will be via First Avenue to avoid traffic congestion on The Esplanade.
If the development application is approved by Council, 150 construction jobs will be created over the two-year build period, according to Neilson. The proposed hotel could also potentially employ over 200 full-time staff.