These simple tips could save your property this Gold Coast storm season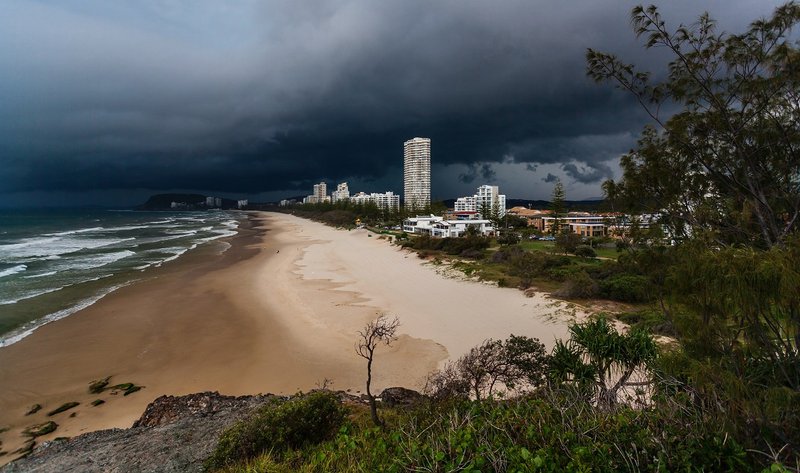 The recent wet and windy weather is a timely reminder to all Gold Coasters that Queensland's storm season is here and there's no room for complacency when it comes to storm-proofing your property. While most people have their properties insured, we've all heard the horror stories of insurance companies finding loop holes to wriggle out of claims, or taking many months to approve payments, so taking a few precautions now could save you a lot of pain and heartache down the track.
Following are a few simple ways you can make sure your property is storm-ready this Gold Coast storm season:
Sort your drainage
Is there a spot in your yard that becomes a duck pond every time a shower passes over? Get a professional landscaper in to level out your backyard and ensure water drains to where it's supposed to and not towards your house. Water pooling around the foundations can cause serious structural damage to your property – damage that is rarely covered by insurance no matter how significant the storm that caused it.
Don't be left guttered
Clear leaves and debris from gutters so your roof and guttering stands a chance of surviving a sudden ferocious hail storm. Unobstructed gutters and well-maintained rooves make the world of difference when a strong storm cell hits.
Check your trees
Trim trees branches that have grown close to your property and if you have a tree that's looking a little old and tired it may pay to have it removed, or engage the services of an arborist, before it comes down in a storm in a time and place not to your liking.
Reposition power points
If your property has been flooded before make sure you get a certified electrician to reposition power points well above the previous flood levels. Water and electricity don't mix so it's better to be safe than sorry.
Secure loose items
Minimise the amount of loose items around your home that could become airborne missiles during a storm. And the loose items that you do leave out, make sure you always know where they are so you can secure them at short notice when a storm cell approaches. And don't forget the trampoline!