Tips to keep your elderly loved-one safe around the home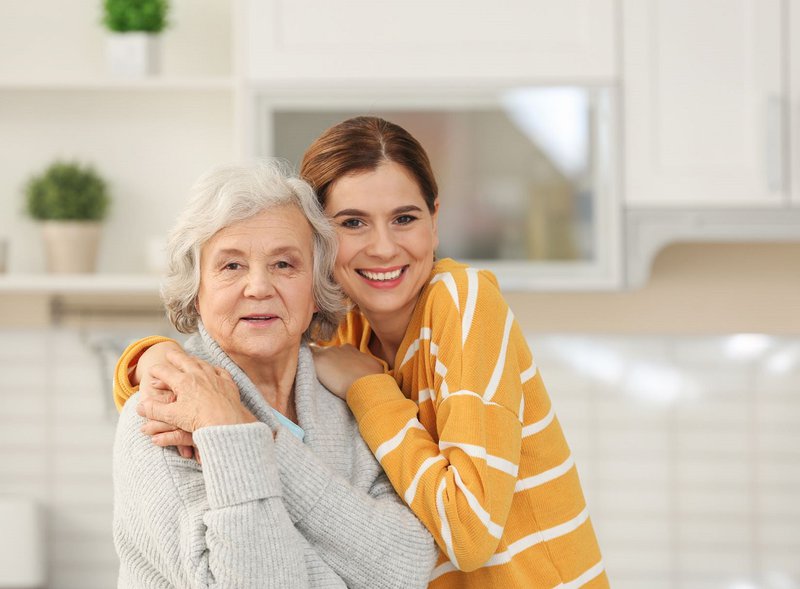 Many of us have elderly parents who are very happy still living in their own home by themselves, thankyou very much! Numerous studies have shown that maintaining independence into advanced years is very beneficial for a person's health and longevity, so this needs to be encouraged, however we do still worry about their safety. Falls and accidents are of particular concern.

Following are some tips for how to keep your elderly loved one safe around the home:
Check the floors
Raised and broken tiles, torn carpet or lino and wonky floorboards all present a very real trip hazard that could lead to broken or fractured bones. Small floor rugs also have to potential to slip out from under a person's feet leading to a fall. Get these problem areas rectified promptly so your loved one can move about their home with confidence.
In the bathroom
To reduce the risks of burns and scalds from hot water consider turning the temperature of the hot water system down. Also mark the hot a cold water taps clearly to avoid accidents.
Consider putting non-slip matting in the bathroom and on the floor of the shower to prevent skips and trips – a low cost way to buy peace of mind.
On the stairs
Installing two-way light switches at the top and bottom of stairs ensures your loved one won't be left fumbling around in the dark in a potentially dangerous area. Also ensure hand rails are firmly fixed and adequate for your parent's mobility needs.
Be alarmed
Make sure smoke detectors are installed in the home and regularly check the batteries if they're not hard-wired. Your loved one may also sleep better if you install security sensor lighting and burglar alarms at entrances.
Make sure there's a fire extinguisher in the home and that your parent knows where it is and how to use it.
Outside the home
Mark the edge of verandah steps with brightly coloured tape so they are easy to see. Also check out the range of non-slip tape now available on the market that provide some extra grip.
For more advice on how to make your elderly loved-one more secure in their own home, call one of the friendly team from PRD Burleigh Heads on 07 5535 4544 or drop a line to burleigh@prd.com.au.