Top 7 reasons why downsizing makes sense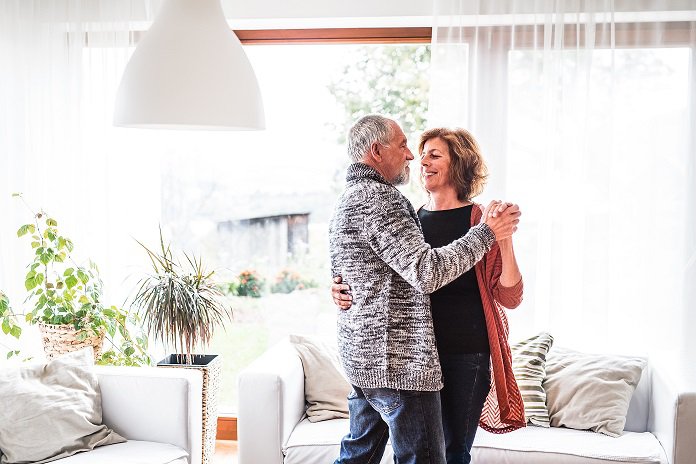 Downsizing your home doesn't have to mean downsizing your lifestyle. In fact swapping your four bedroom brick veneer with garden shed for a spacious two bedroom luxury apartment with ocean views can improve the quality of your life considerably. And it's not just for empty-nesters. 20-something couples and young families are also seeing the advantage of trading in their quarter acre for something that offers more convenience and less stress.
Following are our top 7 reasons why downsizing could make sense for you:


1. Kiss the lawnmower goodbye!
Even those with the greenest of thumbs know that, at times, gardening can be a thankless chore. The endless cycle of weeding, mowing, watering and hedging can start to feel like Groundhog's Day. Downsizing means swapping hours of hot yard work on the weekend for 5 minutes watering the pot plants of a Saturday morning. What could you do with all that extra time?

2. Forget where you keep the mop
The no.1 benefit of downsizing for many is LESS CLEANING! Scrubbing the mildew from endless bathrooms and dragging the vacuum cleaner around something that feels like the size of a small shopping centre will be a thing of the past when you move to a smaller pad. There will also be far less windows to clean and fewer unnecessary knick-knacks to collect dust. And in time, that feeling of dread you suffered at the prospect of cleaning the gutters, yet again, will leave you as you settle into your time-rich downsized lifestyle.

3. Opportunity to declutter
Most women will be familiar with the law of relativity as it applies to handbags – the bigger the handbag, the more stuff you find to put in it. The same applies to homes. When you have a big home you buy things to fill it. Often unnecessary things. And you hang on to things that should have gone the way of the Op Shop a long time ago. Downsizing forces you to get real about what you really need to be comfortable and what is just 'stuff'. When you declutter your life you'll feel lighter, brighter and leaner!

4. Save big on utilities
With electricity prices at an all-time high, any opportunity to reduce utility bills is attractive. Downsizing means less fans, power outlets, appliances and light switches chewing up the power. And without pool filters and security lighting clocking up the meter, just think of the money you'll save…

5. A whole new world of convenience
When you decrease the size of the home you're looking for, you automatically increase the areas you can afford to live in. Downsizing means you can now comfortably afford to live right next to the beach! Or you can live just around the corner from your favourite café strip, golf course or shopping precinct. You can smash your daily commute by 90 per cent by living just a few blocks from your place of work. Downsizing opens up a whole new world of opportunities to save time and improve your quality of life.

6. Free up some wriggle room in the family budget
Being free of crippling mortgage repayments means you'll finally have some fiscal space to breath. With the extra money you'll have in your pocket you can travel more, take up a hobby, invest in a rental property, buy a new car or just go shopping!

7. Live the resort lifestyle without the upkeep
Many apartment and townhouse complexes have fantastic facilities including gymnasiums, tennis courts and pools that you will never, ever, have to clean. Your days of endlessly scooping leaves out of the filter basket are over! You can enjoy the resort lifestyle without ever having to lift a finger. Just think what you could do with all that extra time…

If you're thinking downsizing could be for you, call the apartment-living specialist at PRD Burleigh Heads on 07 5535 4544 or drop us a line at burleigh@prd.com.au. We currently have listings for a huge range of apartments, townhouses and duplexes to suit every budget and in some of the Gold Coast's most sought-after locations.