Top 7 tips to get top dollar for your rental property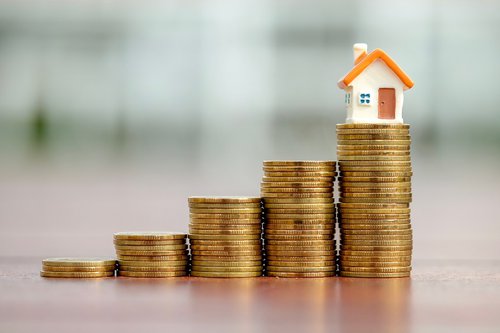 Whether you've just bought an investment property or are downsizing and renting out your own family home there are a number of things you should be doing before you put it up for rent. Taking the time to get your property ready for market will help ensure you get the best price as well as a conscientious tenant who'll look after your investment property.

1. Invest in luxury essentials
Once considered luxury appliances, these days most renters will be looking for properties that come with dishwashers, air-conditioners and security screens. It may feel like a big outlay initially, but installing these items means you can ask more for the property and you'll attract a wider pool of quality applicants to choose from.

2. Get the place ship-shape
Quality tenants, the kind who pride themselves on being clean and tidy and are not in the habit of having all-night parties, will not be interested in a property that looks unkempt and a little grubby. Show quality tenants that you're a quality landlord by ensuring everything in the property is clean, tidy and in good working order. This includes doors that slide, blinds that work, taps that don't leak, cooktops that cook and windows that open and shut.

3. Think about what's underfoot.
New carpets look great, but even with the most considerate of tenants your carpets will get stained and show wear and tear over time. Is it worth taking up the carpets and replacing them with tiles, laminate, polished concrete or timber floors? Much easier to clean and maintain and they stay looking good for longer. The initial outlay is an extra expense but over the long term you'll save on professional carpet cleaning and the cost of replacing the carpet every 5 years.

4. Consider pets
With housing affordability at an all-time high, there's a growing number of renters looking for a place that allows pets. While some landlords are turned off the idea by the thought of stains and damage to the garden, pet-owners are often willing to pay more – in bond and in rent – to live somewhere that welcomes their much-loved fur-baby.

5. Find the right letting agent
Do a quick Google search and you'll find dozens of rental agencies all offering to look after your rental property. How do you sort the good from the mediocre? Look for an agent that has a lot of experience in property management – not less than 10 years. They'll have the right experience to weed out the bad tenants from a pile of applicants and they're also have good relationships with the best local contractors – electricians, plumbers, locksmiths and the like. A good agent will also have tried-and-true systems in place to deal with late payments and tenant disputes.

6. Landlord insurance
Landlord insurance will protect your property against damage caused by fire, break-ins, floods and storms. Some policies will also protect against unpaid rent and malicious damage by tenants.

7. Up to regulation?
By law, landlords are required to ensure their rental properties are compliant with safety regulations. This includes ensuring that smoke alarms are installed, pool fences meet current safety standards and there are no loose parts on stairs, balconies and railings. Make sure all these items are up to code and you'll start off your Landlord career on the right foot.
For more tips on how you can get your property rent-ready contact Lane Russell from PRD Burleigh Heads on 07 5535 4499 or email lanerussell@prd.com.au.