What's bridging finance and is it right for you?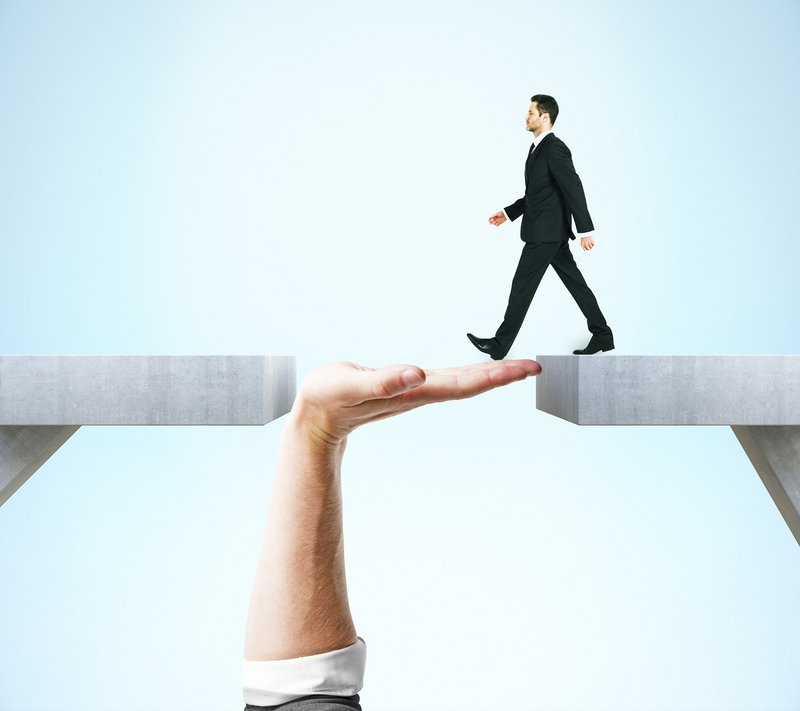 You've decided to sell your home and buy a new one – perhaps you need a larger home for your growing family or conversely, you might be wanting to downsize. In an ideal world, you would sell your home for the price you desired and would have a new home to move into, with the settlement dates for both homes coinciding perfectly.
In reality, however, sometimes these settlement dates don't match up. Factors such as location, the state of the housing market, the desirability of your house and your price expectations can mean your house is on the market for longer than you hoped. In this scenario, you may need to consider bridging finance.
So what is bridging finance? Simply, it is a loan that serves as a bridge, which allows you to purchase a new property before your existing property is sold. A bridging loan is typically an interest only payment home loan with a limited loan term – usually 6 to 12 months, which means you you'll be paying off the usual repayments on your existing mortgage and only the interest of the bridging loan. The principal of a bridging loan is calculated by adding the value of your new home to the outstanding mortgage on your existing home and then subtracting its likely sale price.
Along with home-movers who may be unable to match house selling and purchase dates, bridging loans may be an option for people planning to sell-on quickly after renovating a home, or for people looking to buy at auction. Here we look at the pros and cons of bridging finance to help you determine if it's right for you.
Pros
-    Bridging finance can help alleviate the stress of selling your home if you've already purchased a new one. It leaves you less vulnerable to housing market fluctuations and can be helpful for people who live in a location where auction clearance rates are lower and days on market are higher. It also allows you to hold off selling until your expected price is achieved.

-     By taking out a bridging loan, you may avoid multiple moving costs and rental costs if you have to move out of your home following its sale.

-     With a bridging loan, you will not be required to make full repayments on both of your mortgages, as you will only be paying the interest of the bridging loan. This is a far more affordable option than trying to make repayments on two separate mortgages.

Cons
-     Bridging loans may still be subject to the usual mortgage fees and charges, such as application fees, valuation fees, mortgage registration fees and stamp duty on the mortgage.

-     While many lenders now charge the standard variable rate of interest on bridging loans, others will adjust their interest rate based on your circumstance and how risky they consider your situation to be. Remember that you will still essentially be carrying two mortgages and the longer you take to sell your existing home, the higher your interest bill will be. Bridging loans also work best for people with a high amount of equity in their home, as they will be paying less interest.

-     You will still need to be realistic about the asking price of your existing home and do your research on the housing market in your area, to determine how long your property is likely to be on the market before being sold. The bridging loan will be for a fixed period – between 6 and 12 months – and your lender may charge a higher interest rate if you don't sell your property within this time frame.

-     Bridging loans are generally not available for construction loans or for company or strata title purchases.

Terms and conditions for bridging loans can vary widely between lenders, so it pays to thoroughly research the bridging loan market and seek the advice of a financial expert.
If you're thinking of selling your home contact the property experts at PRD Burleigh Heads on 07 5535 4544 or
burleigh@prd.com.au
for a free appraisal and down to earth chat about what you can expect from the current market.