Winter is coming…is your home ready for the big chill?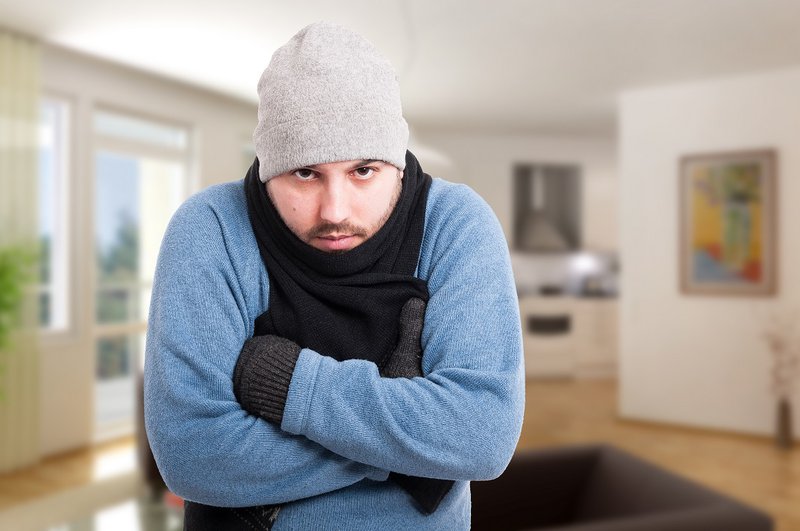 Light frost has recently been sighted at golf clubs all around the southern Gold Coast which means winter is well and truly on its way. Pack away your cossie and get your property ready for Jack Frost with these top 7 winter-busting tips:
Check your hot water system
Ever dived into the shower at the end of a long, chilly day only to find there's no hot water? We've all been there and it's certainly no fun. Hot water systems require regular maintenance in order to supply you with regular hot water.
Check the owner's manual on your system to find out how often you should release the temperature pressure-relief valve. Releasing this valve at regular intervals helps ensure the system operates efficiently and it also helps flush metal ions that may build up in the water close to the valve. Make sure you check the owner's manual first, as there's a risk of scalding if you do it incorrectly.
Hot water systems should also be serviced every five years by a licensed plumber to ensure you never get a mid-water cold shower wake-up call!
Dust your vents
Still on the theme of hot showers, take a few minutes to check vents in your bathroom to ensure they are dust and mould-free and able to handle all the extra steam and damp that you'll generate this winter. And try to remember to open the bathroom window as much as possible to prevent mould from taking hold.
Cover Your Windows
Did you know up to 40% of heat in your home escapes through uncovered windows? To save on energy costs and keep your home snug this winter invest in blinds or heavy curtains to cover up any bare windows.
Beware the seldom-used heater
Every winter the fire service attends dozens of fires around the country caused by faulty heaters. So after you've crawled into the back of the cupboard to retrieve heaters that haven't been used since the year before, take the time to check for exposed wires, frayed cords and loose plugs and elements. Also make sure they're free of dust. If you find any faults ensure they're repaired by a licensed electrical contractor before you use the heater again. And remember some gas or wood heating units require annual maintenance conducted by a licensed electrician. Check with the manufacturer if you're unsure.
Are your smoke alarms working?
Portable heaters, clothes dryers, electric blankets, pot-belly stoves and other heating appliances commonly used in homes during winter have the potential to start fires. Ensure your fire alarms are in good working order and remember to regularly check the batteries.
Where's that draft?
Here's a nifty trick – if you suspect you have a draft in your home, light a candle and move it slowly around window and door areas in the room in question. Wherever the candle flickers, that's where you have a draft. Get the offending window or door resealed for a cosier winter.
Clean out the gutters
Autumn tends to be windy and if you have deciduous trees around your property your gutters will soon fill up with leaves. The start of winter is a good time to clean out the gutters to ensure rainwater goes where it's supposed to and doesn't pool causing household leaks.
Rug up
Tiles, hardwood floors and polished concrete are cold surfaces to tip-toe across, barefoot, first thing on a winter's morning. Make your home warmer and cosier this winter by investing in thick woolly rugs for your high-traffic areas.