Port Stephens Toyota Pro
We were recently proud sponsors of the KAOS Surf & PRD Cup.

Professional surfing revisited Port Stephens from November 3 – 13, 2018 with the return of the Port Stephens Toyota Pro at Birubi Beach.
The elite World Surf League (WSL) Qualifying Series (QS) competitions comprised of Women's 6,000 and Men's 1,000 rated divisions and provided the women with a healthy boost of points to finish their 2018 QS campaigns.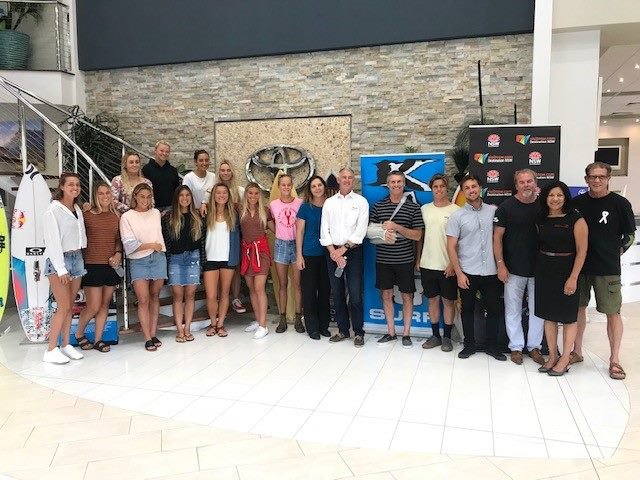 "Having the Port Stephens Toyota Pro really showcases our region to the rest of the world and injects close to half a million dollars into the local economy. Events like this allow the beautiful Port Stephens region to be seen by a worldwide audience and give promising local surfers inspiration as they aspire to get there themselves one day." Port Stephens Council Mayor Ryan Palmer shared.
PRD Port Stephens were excited to be involved, sponsoring The Kaos Surf & PRD Cup.
The Open Women's Pro- AM and The Kaos Surf & PRD Cup events gave amateur women and promising junior stars the opportunity to rub shoulders with some of the biggest names in women's surfing.
It was great to watch some of the biggest names in the surfing world along with an array of exciting up-and-comers fight it out whilst sharing our beautiful home town with a worldwide audience!
The 2018 Port Stephens Toyota Pro is also supported by Port Stephens Toyota, Port Stephens Council, AirAsia, KAOS Surf, PRD Nationwide, Wanderers Retreat, The Oasis Eco Retreat, Murrays Brewery, Surfing NSW and WSL.