Award-winning accommodation in the Whitsundays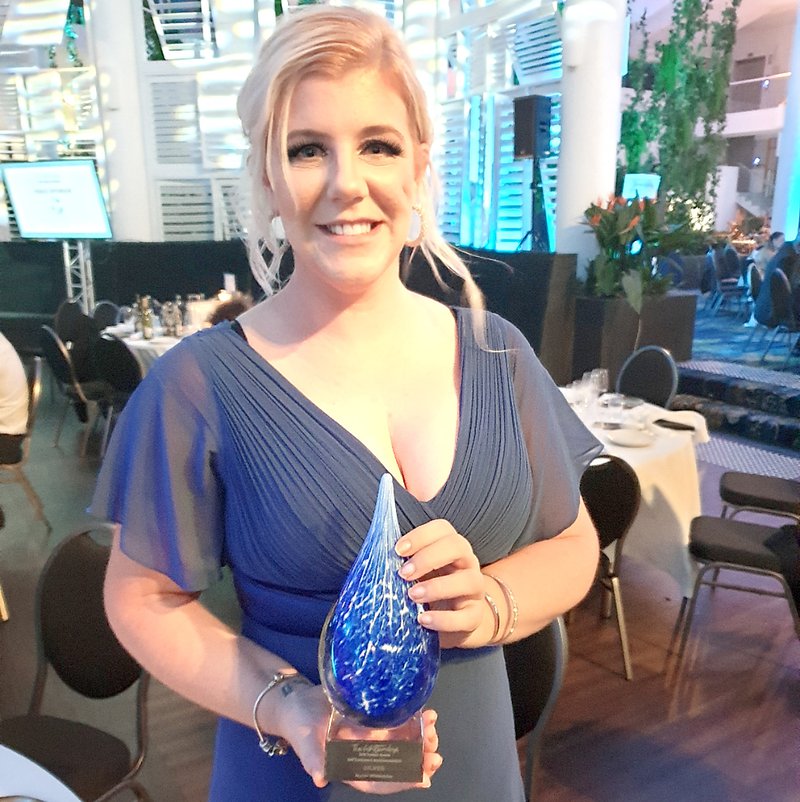 PRD Whitsunday's sister business, Accom Whitsunday, won their category (Self-Contained Accommodation) at the 2019 Whitsunday Tourism Awards on the weekend.
The annual tourism awards were announced on Daydream island on Saturday night.
The win was a great achievement for the Accom Whitsunday team and a credit to everyone who put in so much hard work to take the business to the next level.
Earlier this year, Accom Whitsunday began a complete overhaul of the business with a view to providing the very best holiday experience a family visiting the Whitsundays could possibly hope for.
Properties and Business Support Manager, Laura Perry, said everything from the initial booking process through to departure and beyond, was about creating ambassadors for the Whitsundays.
"The glowing testimonials we are receiving from guests indicate that we are getting things right and that is a big win for the property owners," she said.
"When visitors have their expectations exceeded, they not only come back for another stay but encourage their friends and family to do the same."
Ms Perry said the overhaul of Accom's service delivery and marketing is still a work in progress.
"Most of our work so far has been on service delivery and making sure we get it right every time," she said.
"We are now introducing some innovative marketing changes with a view to achieving the best occupancy levels possible in the Whitsunday market.
"We know that providing the best returns for our owners will be an exceptional outcome for them as well as for the region as a whole.
"A thriving tourism industry in the Whitsundays translates to a lot of business success in other industries and we want to see the Whitsundays evolve into a strong local economy that just happens to offer the best lifestyle on the planet to local residents."
Ms Perry said while the major changes were expected to be completed by the end of the year, their commitment to excellence would be an ongoing process of review and improvement.