A message from the CEO of Tourism Whitsundays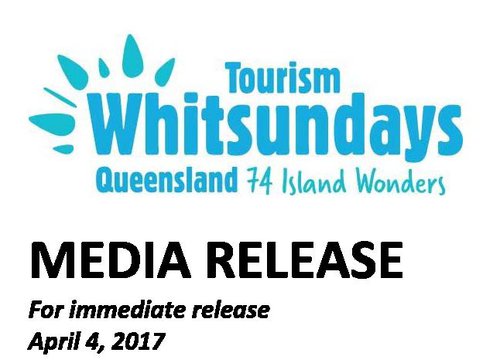 Over the past week Tourism Whitsundays has been in continual contact with key stakeholders including Tourism Minister Kate Jones, Tourism and Events Queensland CEO Leanne Coddington and the Queensland Tourism Industry Council's CEO Daniel Gschwind.
We have been talking through strategies and ensuring we have all possible human and financial resources available to ensure that, once the power is reinstated, the Whitsundays can welcome visitors to what is still a very beautiful part of the world.
Tourism Whitsundays still has a number of marketing campaigns that have been postponed and will be activated over the coming weeks, along with our international campaigns in Europe and the UK, which will continue as planned given the longer lead times for international visitation.
Tourism Whitsundays has, throughout this whole event, been delivering important messaging to our members and our corporate database of more than 3,000 people, making sure that everyone is kept up-to-date and that important information continues to be delivered to the Whitsundays tourism industry.
 I think the word resilient is often overused, however, we are an extremely resilient industry and I'm certain if we collectively work together, we will bounce back within a relatively short period and will again deliver world-class holidays for those visitors who will choose the Whitsundays as their holiday destination.
I would like to make it known that if there's anything else Tourism Whitsundays can offer industry in the way of support, we now have phones and internet and if there's anything we can do, please make contact with us.
Once power's been restored to the majority of the region, we will ensure the message of the Whitsundays being 'open for business' is spread far and wide.
FOR MEDIA ENQUIRIES, CONTACT: Deborah Friend PR & Communications Specialist Tourism Whitsundays Ph: (07) 4948 5917 or 0417 765 736 Email: pr@tourismwhitsundays.com.au