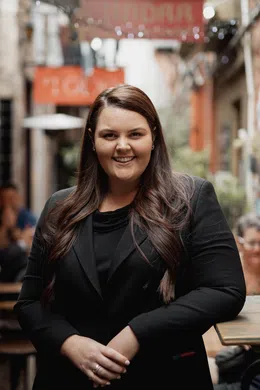 Adele Fry
Operations Manager
PRD Bendigo
adelef@prdbendigo.com.au
Specialties
- Ability to work in a team environment

- Great time management skills 
- Ability to prioritise workload effectively 
- Problem solving and thorough communication skills 
Adele has been in the industry since 2011.
Awards & Endorsements
Most improved Franchise Office - Bendigo 2014
About Adele
Being a true local, Adele has lived in Bendigo all of her life, giving her sound knowledge of Bendigo and the surrounding Suburbs. In 2011 Adele decided to commence a course in Business Administration and further moved into a role as receptionist at PRD Bendigo. 
Real Estate was always something that interested Adele so this role was very enjoyable. Being so eager to learn, Adele then moved onto an Assistant Property Management role for a short period of time and from there became the company's Senior Property Manager. 
Adele's role within the business today is very rewarding and offers something different each day. Being able to support the terrific team and assist in the business moving forward offers significant job satisfaction.
Outside of work Adele enjoys spending time with her partner, family & friends and travelling.