Toowoomba named as a top 10 affordable regional area for 2021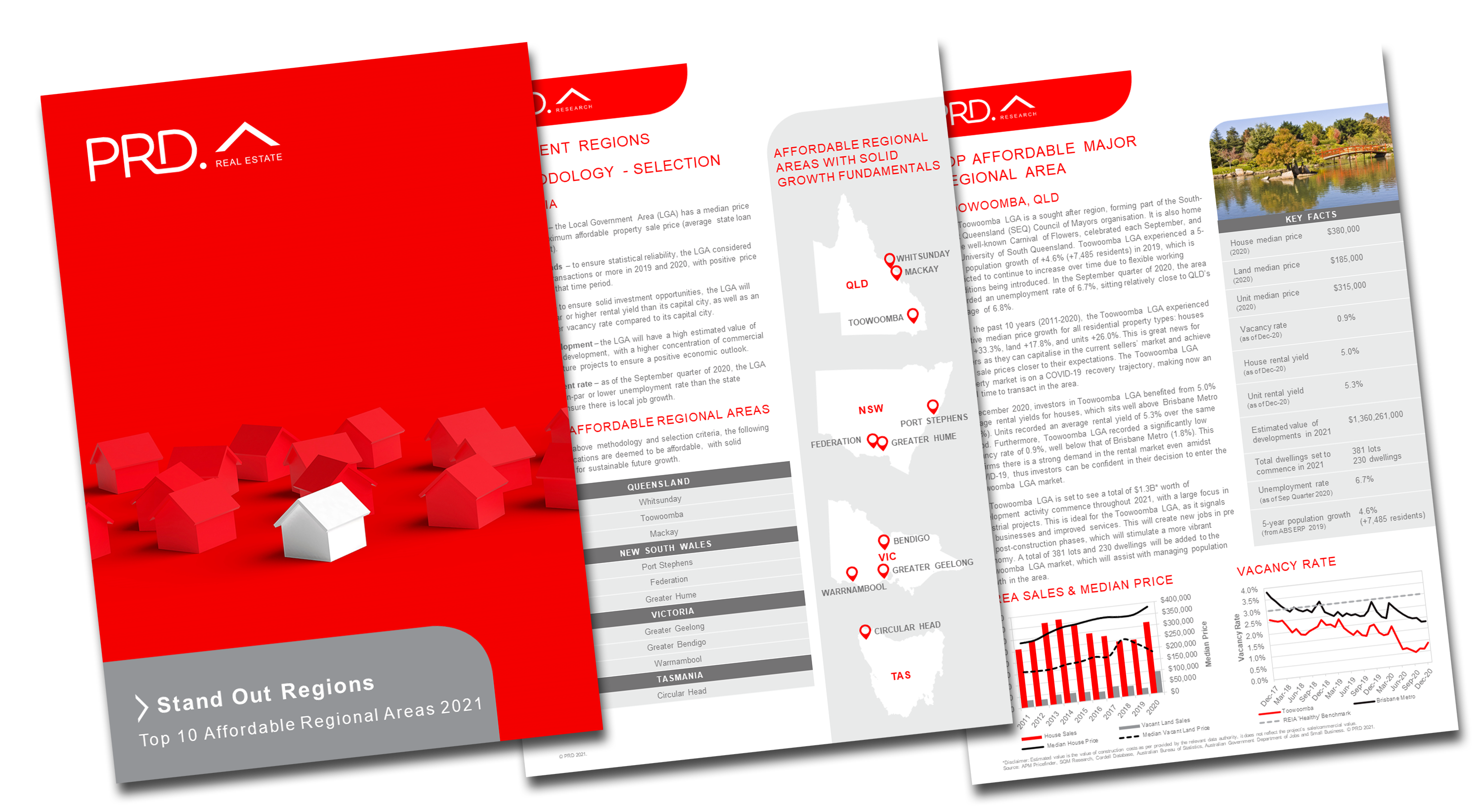 The Toowoomba LGA experienced a 5-year population growth of +4.6% (+7,485 residents) in 2019, which is predicted to continue to increase over time due to flexible working conditions being introduced. In the September quarter of 2020, the area recorded an unemployment rate of 6.7%, sitting relatively close to QLD's average of 6.8%.
Over the past 10 years (2011-2020), the Toowoomba LGA experienced positive median price growth for all residential property types: houses saw +33.3%, land +17.8%, and units +26.0%. This is great news for sellers as they can capitalise in the current sellers' market and achieve final sale prices closer to their expectations. The Toowoomba LGA property market is on a COVID-19 recovery trajectory, making now an ideal time to transact in the area.
Download the full report to find out more.
PRD Stand Out Regions - Top 10 Affordable Regional Areas 2021