What's the best way to prepare a property for selling?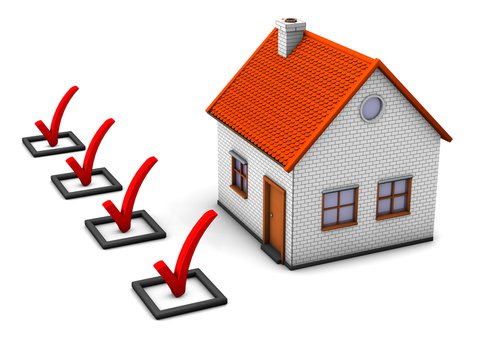 It's often said that 'first impressions last' – and it's especially true when it comes to presenting your property for sale. That means a tidy and presentable interior and exterior, as many people will drive-by before deciding whether to inspect it on open days.
Your property is usually just one in a very long list of properties a buyer will see, so it's crucial that they see it in the best possible light. The more desirable your property appears, the better your sale price is likely to be.
You can spend a lot of time and money on presenting your property perfectly online with professional photos and videos but it can be all for nothing if a buyer drives by or inspects the property and it doesn't match their expectations from the online advertisement.
External tips
Painting or replacing the front door
Fixing the letter box
Tidying up the front garden by cutting down overgrown plants and trees and keeping the lawn neat.
Cleaning out garages and sheds to make them look more spacious.
Fixing little defects such as dripping taps or broken gates, and ensuring any fencing or other outside areas do not need to be re-painted.
Ensure your house number is clearly visible.
Wash down and clean external walls, gutters and any outdoor furniture.
Update the garden by simply adding some mulch and / or planting colourful flowers. Both of these inexpensive methods will instantly improve the appearance of your garden.
Ensure any water features such as pools or ponds are clean.
Internal tips
Painting in natural, contemporary colours will instantly update your home without spending too much money.
Cover old sofas with new throws and cushions.
Change flooring to modernise and update a dated look.
Changing the lighting fixtures, both inside and outside the property can provide a more modern look.
Eliminate any unnecessary clutter to make the rooms more spacious. This
may include removing extra furniture which is overcrowding the rooms.
Clean carpets or wash curtains to remove any lingering odours and to breathe new life into tired furnishings.
Tidy up cupboards and clean up storage areas.
Fix little defects such as dripping taps or noisy doors and windows.
Fix any cracks in the flooring or tiles and patch any holes in the walls.
Other tips
It is important not to over capitalise when making improvements. The cost to improve particular areas may not net a higher return in the sale price.
If your furnishings are a little outdated but you do not have the time or money to replace them, you may wish to consider hiring a stylist. An experienced stylist will replace your belongings with hired furniture, to give your property a makeover.
Try to coordinate open for inspections at times which may present your property in the best possible way.