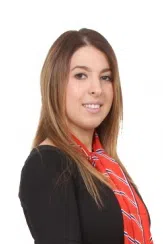 Vanessa Bava
Sales Coordinator
PRD Ramsgate Beach
207 Ramsgate Road, Ramsgate Beach
vanessa@prdrb.com.au
About Vanessa
Locally born and bred Vanessa started her career with the Ramsgate Beach team in 2012 as our receptionist and with her desire to learn and take on more, she rapidly moved into the sales department just a short two years later.
"The best part of my job is the variety involves, although not every sale may be for a positive reason, being apart of a life changing moment for sellers and buyers and seeing them reach their goals and achieving optimum price is a rewarding feeling".
Passionate and a perfectionist, Vanessa has been the back-bone of all the behind the scenes administration work for our sales agents from the moment an agency agreement hits her desk, to organising marketing material, and processing exchanges and settlements. She takes immense pride in the reputation as an office. She is also involved with the on-boarding of new staff and active with our social media presence for the four offices which allows her creative strategies to shine. 
We asked her what is one thing she loves about working with the team, and this is what she had to say: "I love seeing and I'm particularly proud of the long-lasting rapport the staff here have created with locals, not only in sales but I also speak from the property management side. It strikes a chord when a purchaser from example 10+ years ago reaches out to our office wanting to sell - and it happens! That says a lot bout the level of service we extend as a team to clients and the trust they have in us".
Vanessa holds both a Certificate III in Business Administration and certificate of registration and is now working towards her completion of a Certificate IV in Property Services. In her words, "Knowledge is power…. I don't think we should ever stop learning. I'm not only advancing myself but I am also committed to providing higher customer service to clients, which I feel plays a big part in creating a memorable selling and buying experience".
(Certificate No. 03161161)