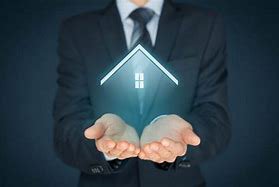 Please click on the link below to view our Capability Statement.
PRD Norwest Property Management Capability Statement
Please contact us on 02 7228 8000 if you would like us to manage your property
We don't just collect rent and pay bills
PRD Norwest manages more than $2B worth of Strata complexes and property managements and we are currently seeking to expand this area of business.
Our experienced team of professionals takes a proactive approach to property management, working hand-in-hand with investors to ensure their assets are managed effectively.
We help protect you from delinquent tenants, maximise your returns, minimise your exposure to personal claims and save you time.
Are you paying for Management Fees?
A large number of industrial and commercial leases include a clause that requires the tenants to pay the landlord's outgoings which might include management fees. Unlike residential management, where fees can reduce your return, most of our landlords require their tenant to pay for management fees within their outgoings schedule.
We look after the paperwork
The effective administration of a commercial property demands regular time and attention, given the many routine administrative procedures which are required.
We have the industries leading software system and our processes ensure that your property run smoothly. We provide you with regular statements and copies of all accounts, so your records are always in order.
We place emphasis on tenants payments
Most people don't like having to chase up late payments. When you appoint us to manage your property we ensure your tenant is invoiced ahead of time and pays correct rental rates – and we chase hard should they fail to meet their obligations.
We look at your property
We conduct a thorough inspection of your property regularly throughout the year and provide a photographic report annually. We respond quickly to issues with tenants on your property, ensuring problems are dealt with quickly and your property maintained.
We maximise your properties performance
Missed rental reviews and late rental payments, lack of preventative maintenance, failure to enforce end of lease repairs, uncompleted outgoings and reconciliations all add up to reduced returns for you.
Our service ensure you get the most out of your property.
We minimise risk
Typically many landlords don't undertake regular documented inspections of their properties and don't implement legislative changes, including fire services checks, energy and safety audits.
Failure to complete these tasks can lead to breaches of legislation or serious injury. If the landlord can't demonstrate they have acted in a professional manner, their insurers will disallow a claim making the landlord personally liable. This could result in exposure to millions of dollars in personal injury or property damage. Our services minimise that risk. Our experienced and professional Asset Management division will:
Our experienced and professional Asset Management division will:
monitor and maintain lease compliance
handle correspondence
arrange repairs and maintenance
produce owners reports
ensure GST is invoiced and collected
manage outgoings budgets and reconciliations
look after invoicing and rent collection
conduct market and CPI rent reviews
pay invoices
offer mediation and dispute resolution
organise surveys
liaise with solicitors and tenants
We look forward to tailoring a solution that meets your needs.
Contact Us today to discuss our services.