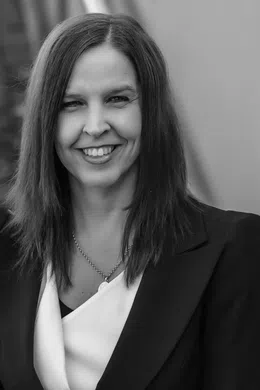 Kaylene Posa
Executive Assistant and Marketing Co-ordinator
PRD Norwest
Level 4, Suite 402, 10 Century Circuit, Baulkham Hills
kaylene.posa@prdnorwest.com.au
Awards & Endorsements
2019 PRD Annual Awards | Finalist - Outstanding Support Person of the Year
2018 PRD Annual Awards | Finalist - Outstanding Support Person of the Year
About Kaylene
Kaylene is the Executive Assistant to the Director and Licensee of PRD Norwest, David Inkster.  She is also the marketing co-ordinator for PRD Norwest and provides support to the Sales & Leasing Team and also the Asset Management Team (when required).
Kaylene has 25+ years executive and personal assistant experience, working in commercial and corporate environments at General Manager, General Counsel and CEO levels.  With this experience, Kaylene brings with her extensive knowledge of office management and organisational skills.
Prior to working at PRD Norwest, Kaylene worked in various industries such as Finance, Insurance, Healthcare, Manufacturing and Government.  These positions were primarily held in large corporations based in the Sydney CBD.
Testimonials
"I really appreciate how helpful you have been. Thanks again ."
"We began working with Kaylene Posa on Esplanade in 2018.  She has been a great asset to the project team, assisting with managing the agent's diaries, coordnating meetings and most importantly preparing reports on a weekly basis.
Kaylene has been critical in distributing enquires to agents, following up on their progress and assisting the sales team with their admin work, such as preparing sales advices.
She is always very polite and responds in record time.  She has assisted us with events, setting up and packing down, out of work hours and always with a smile on her face."
"I have known Kaylene in a professional capacity for the past three years and it is a privilege for me to write this testimonial.
PRD Norwest are the agents for our Boulevard Project located at Rouse Hill and Kaylene is one of the main points of contact for this project. 
She communicates with us regularly and provides us with essential information such as weekly enquiry reports, marketing reports (such as feedback, proposals & submissions) and other ad-hoc reports for our project which are thorough and of a high standard.  Kaylene is always willing to assist whenever and wherever she can to ensure that our project is running smoothly.
Kaylene is an extremely organised professional who is able to maintain a busy schedule and at the same time provide a high level of customer service.  In all of my dealings with Kaylene, I have always found her to be very personable, reliable and efficient with a real passion for her job."