PRD Port Stephens Donates an amazing $10,500 from thir commission to The Yacaaba Centre!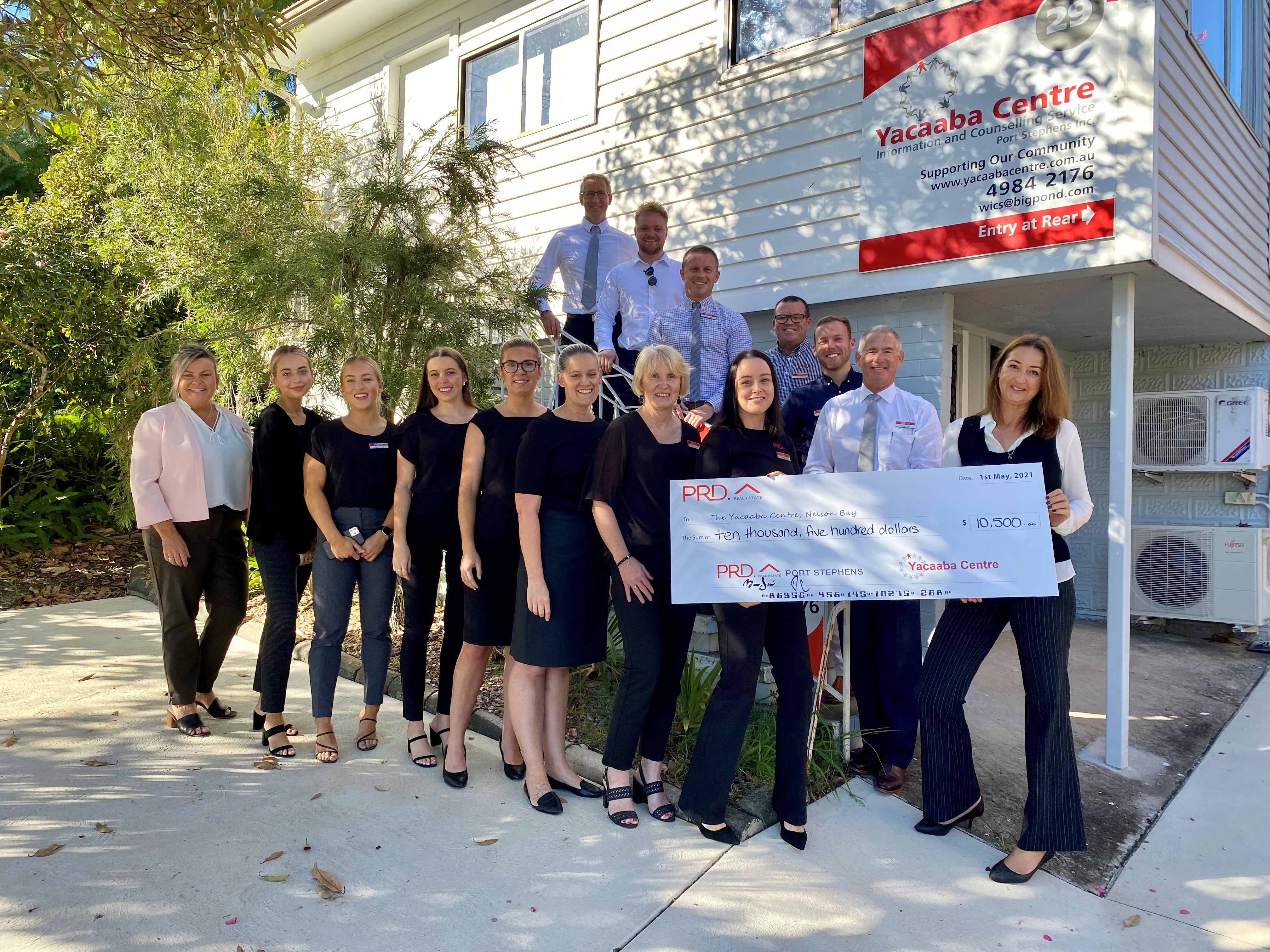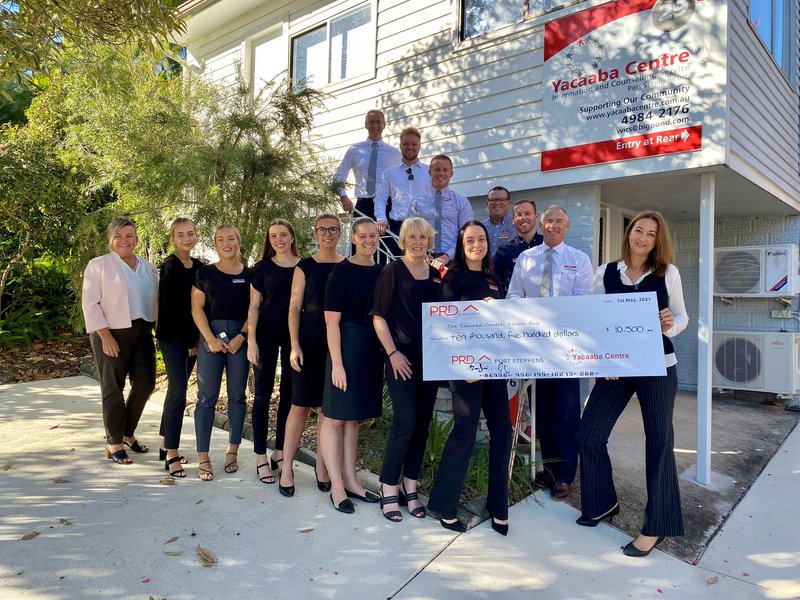 With a desire to give back to their local community, the PRD Port Stephens team came together and decided to support The Yacaaba Centre, Nelson Bay.
The centres work with victims of domestic violence and the homeless as well as the support they offer for people with mental health issues was admired by their team, and agreed was a very worthy organisation for this donation. With this in mind the team came up with the idea to donate $500 of their commission to The Yacaaba Centre for every property sold under the hammer at their monthly Auction event. With 13 properties in that campaign selling prior and 8 selling on the night they delivered on their promise and donated an amazing $10,500! 
Speaking with Petra from The Yacaaba Centre she said that "These much-needed funds from PRD Port Stephens will go towards more counselling services, emergency relief and operating costs for the centre".  PRD Management are so proud of their team for generously paying it forward and working together on the day at their Auction event for such a worthwhile cause.
The Yacaaba Centre rely heavily on financial donations, non-perishable food items and toiletry donations as well as volunteers, and are currently seeking a receptionist to assist in their day to day operations. If you or someone you know is able to support The Yacaaba Centre please click on the link for their details:  https://www.yacaabacentre.com.au/