Airlie Beach Bowl Club Hardtop cover fundraiser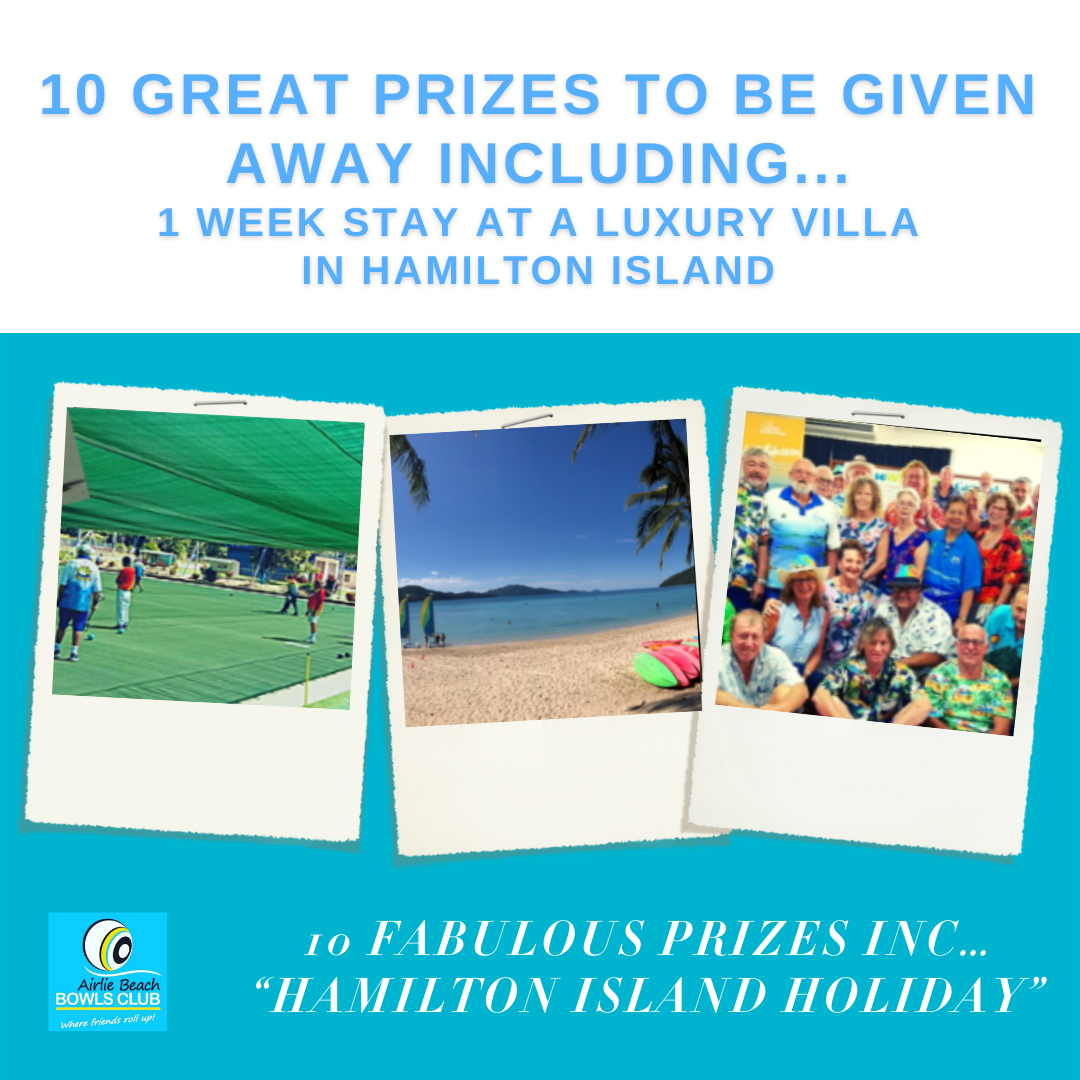 We need your help! One of the local licensed non-profit bowling venues needs a much-needed hardtop cover for all-weather bowling. 
The Airlie Beach Bowl Club hopes to raise enough money to provide our club with an all-weather cover to enable everyone to bowl each day irrespective of the conditions. 
Removed a line
The Whitsundays are very well known for their tropical climate and, on occasion, heavy rainfall. This club has welcomed both locals and tourists alike to enjoy a roll-up, a meal, and a social event.
Winners will get a chance to get one of the 10 Great Prizes to be given away, including 1 WEEK stay at a LUXURY VILLA IN HAMILTON ISLAND.
BUY YOURS NOW!!! 
Tickets are priced at $5 each, 2 tickets for $10, 4 tickets for $20, 10 tickets for $50, 15 tickets for $60, 25 tickets for $100 
Purchase your ticket here: https://www.rafflelink.com.au/abbcallweather#.YOuMYQK-Zrk.mailto