Grants and Schemes for the Savvy First Home Buyer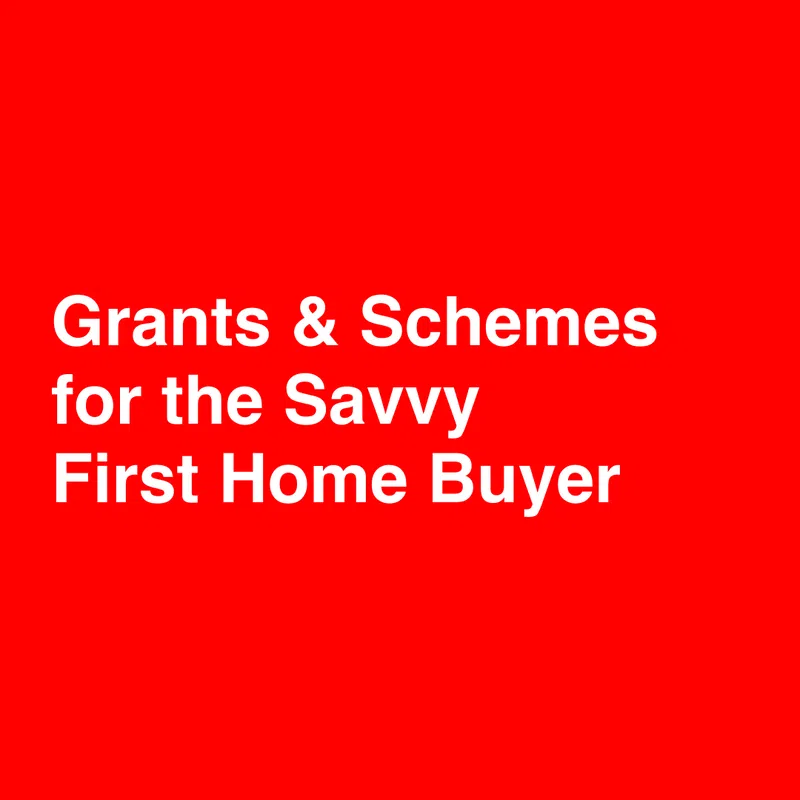 Grants and Schemes for the Savvy First Home Buyer
(2 Minute Read)
As the market searches for an equilibrium, buyers and sellers alike wonder where they sit in the market. As interest rates rise and predictions surface, the media warns of an inevitable property armageddon; how do first-home buyers expect to enter the market?
Luckily it's not all doom and gloom. As house prices fall and the questions mount around interest rates, first-home buyers have an abundance of grants and schemes at their disposal. Bolstered by choice in a market more stable than the media would have you believe, first-home buyers need only take advantage of the available schemes to begin their home-owning journey.
PRD Penrith held a First Home Buyer Information Evening on Tuesday 14th June with Ben Bell from My Mortgage Mate. We had a panel of experts deliver talks on government incentives, guiding First Home Buyers on entering the market. We have a video of the night on our Facebook.
There are three schemes/grants available at the moment for First Home Buyers that we highlighted on the night.
First Home Owners Grant
First Home Buyer Assitance Scheme
First Home Loan Deposit Scheme
First Home Owner (New Homes) Grant
A $10,000 First Home Owner Grant is available upon purchasing or constructing your first 'new' home. The property must be newly built, substantially renovated or purchased off the plan to qualify.
To be eligible for this grant, there is a pricing cap of $600,000 unless purchasing land and home together; then, the cap is raised to $750,000.
You must also occupy your first home as the principal place of residence for six consecutive months within the first 12 months of ownership.
First Home Buyer Assistance Scheme
The First Home Buyer Assistance Scheme gives eligible buyers a concessional rate/exemption of Transfer Duty, commonly referred to as Stamp Duty.
Unlike the first grant, this scheme allows the purchase of an existing home and also retains the buying of a new home or vacant land with the intention to build.
For full exemption, the property must be valued at less than $650,000. If the value is between $650,000 & $800,000 you can apply for a concession transfer duty rate calculated based on the property's value.
The caps for vacant land are $350,000 and $450,000, respectively.
You must also occupy your first home as the principal place of residence for six consecutive months within the first 12 months of ownership.
First Home Loan Deposit Scheme
The First Home Loan Deposit Scheme is geared towards helping first home buyers purchase their first property sooner.
When a first home buyer puts a deposit together, to avoid paying Lender's Mortgage Insurance (LMI), they must have a 20% deposit. If you are below the 20% threshold, you will cover whatever percentage is missing in LMI, essentially strengthening the loan's security for the bank.
The First Home Loan Deposit Scheme offers to wave up to 15% of LMI, enabling a first home buyer to purchase a property with as little as a 5% deposit. This scheme applies to houses, townhouses, and apartments whilst covering house and land developments as well. The buyers must intend on being owner-occupiers and live in the property for 12 months upon purchase.
As a first home buyer, being aware of government incentives is crucial in planning for home ownership. At PRD Penrith, we pride ourselves on our local knowledge, constantly staying up-to-date with government budgets and financial announcements, and knowing where to apply those in the Penrith area. Buy Smarter with PRD Penrith.
Please contact our residential or commercial teams for further information.
For your brokerage needs, contact Ben Bell from My Mortgage Mate at
ben@mymortgagemate.com.au
PRD encourages you to do your own research; insights are taken from government sources, and further details can be found on the attached links.