Accessible Helensvale shapes as suburban star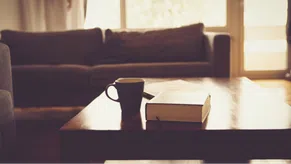 The northern Gold Coast suburb of Helensvale is shaping as a potential star in South-East Queensland's property market as continued investment in the region and its proximity to employment hubs in Southport, Logan and Brisbane raises its appeal with buyers.
Figures in the latest Property Watch report prepared by PRD's Research Department have revealed heightened median price and transaction volatility in the Helensvale area since the Global Financial Crisis (GFC), but the vendors that have been patient are expected to be rewarded with the increase in activity forecast for 2014, where astute buyers search for value in well positioned, affordable suburbs.
"Helensvale is an area of significant investment as the government funds major capital projects ahead of the 2018 Commonwealth Games," Mr Beazley said.
"Buyers have also been drawn to the region for its accessibility, with the nearby M1 Highway offering ease of travel to major business districts in Logan, Springwood and Brisbane. The Smith St Motorway also provides a direct link to the Gold Coast's perceived CBD in Southport."
According to Mr Beazley, vendors have moved to benefit on the influx of interest in Helensvale, hoping to surpass the average 3.5% capital growth seen in residential housing and unit market in the five years to October 2013.
"There's already been a sharp increase in activity, with housing transactions up by 16.5% and unit transactions climbing by a significant 82.3% in the six months to October last year," he said.
PRD Helensvale Principal Mark Croudace said Helensvale had some strong qualities to offer potential owner-occupiers and investors.
Helensvale has now matured into a thriving Central Business District with the Westfield Shopping Plaza now a focus point for locals," Mr Croudace said.
"Commercial interests primarily concerned with retail continue to expand and there is very little that consumers would need to venture out of the immediate Helensvale precinct to obtain."
When asked about the lifestyle benefits of living in the Helensvale area, Mr Croudace offered plenty of highlights.
"Numerous golf courses, direct access to boating locations, easy access to rail services and international airports plus an uncongested road transport system," he said.
"Helensvale has now become the Robina of the northern Gold Coast."