PRD Franchise Owner's Success Stories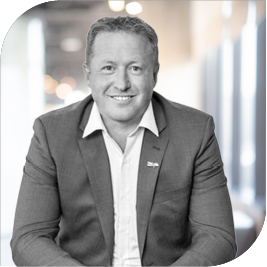 Only One Clear Option
"After building the business over the last 20 years there was only one clear option, which was to protect our territory with PRD. I look forward to working in a franchise group where the meaning of collaboration, is giving to other members of the franchise and not looking to make money out of them."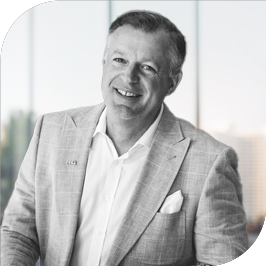 Helps Us Stand Out
"For me, the PRD group is a network of highly driven people that we learn, teach & grow with. The diverse range of skills across the network allows us to dive in to any real estate matter confidently & with a level of expertise that helps us to stand out from your average local agent."



Strong Branding, Research, Marketing & Training Support
"I was attracted back to the PRD network for its strong branding, research, marketing and training support. I also chose PRD partly because it was the first real estate company I worked for, its where I started my career. I have fond memories attending training events, conferences and being a part of a national network and team, PRD is where I really learned the nuts and bolts of real estate."
30 years of success
"I have been with PRD my whole Real Estate career (which is now in its 30th year). I like the individuality PRD offers. We don't get swallowed up in a group of 800 offices due to PRD being selective in who joins the group - a great advantage compared to other franchise groups. The association with Colliers International has been a major benefit. The conjunctional business has lifted our profile and being able to call on the resources (and vice versa) of Colliers International has been a great boost to our business." 

Regional Success 
"Operating a real estate office in Regional Australia is a challenge. I have been associated with PRD now for about 12 years, and over this time PRD have proven to be of invaluable assistance with this challenge. With large sections of the Real Estate industry focused on Metropolitan aspects and issues it can be easy to be lost in the noise emanating from the Capital City markets. The culture and collegial approach between the PRD network and Principals has proven to be of invaluable assistance in our establishment as the local market leader."
Dean Cummins, Principal of PRD Tamworth

Dedicated Property Market Research Team
"Having an entire department within PRD dedicated to providing the latest in market trends at a national and international level, really assists in a highly competitive market. The local suburb insights, specific to our office really assists our clients in making informed property decisions". 

Generous Franchise Territories
"With some real estate agencies, you find they put a franchise on every corner. It was very important to me knowing I was owning that postcode, I have full control."

Colliers Connection
"We've used Colliers to help us sell off-the-plan properties and utilised their power to go up against the bigger (competitors) and win the business."

Leaders in Project Marketing Expertise
"There is tremendous project marketing awareness of PRD. Any developer with experience would know the PRD brand and is very willing to do business with us."