Building a future for kids with cancer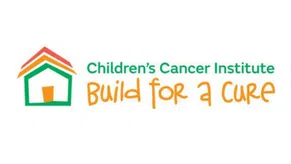 PRD Penrith Donates All Real Estate Services
(Penrith, NSW) 9 September 2014 – As part of International Childhood Cancer Awareness Month, Children's Cancer Institute will hold the first ever Build for a Cure, a major fundraising initiative which will see a home in Sydney's west built and fully furnished from 8 September within 21 days.
PRD Penrith is donating all real estate services, and the home will be auctioned on 26 October by The Block celebrity auctioneer, Damien Cooley. Proceeds will go to the Institute to fund vital medical research to find a cure for childhood cancer.
"We were first approached by Rob Wearn from the Wearn Brothers Group to get our advice on the best way of selling the home once completed," said PRD Penrith Principal Darren Latty.
"Our Team has close connections with the local community making the decision to be involved an absolute pleasure. Not only have we donated all our services for free we have also approached our media partners to cover all advertising and marketing costs, and arranged for the Auctioneer to donate his services. The project shows how a community can come together for a worthy cause making us the proudest City in the country!"
The lavish four bedroom, two bathroom 'Havana One' home is being donated by McDonald Jones Homes and built in partnership with Austral Bricks. It will sit on 500m² of land in Glenmore Park donated by Wearn Brothers Group and will be sold fully furnished by Freedom, with kitchen and laundry appliances by Electrolux and home entertainment by Panasonic.
Scott Cam, McDonald Jones Homes' ambassador and Australia's favourite chippy will lend his support to the project, along with The Block's 2012 winners Brad and Lara Cranfield and stylist Jason Grant.
"When Darren Latty at PRD Penrith called to share the news about Build for a Cure, I didn't hesitate to involve our entire corporate team to support the effort of everyone involved in this important project," said PRD Managing Director Tony Brasier.
"We are dedicated to making a difference in our local community, and it's through meaningful projects like Build for a Cure that we can all come together in support. We look forward to seeing the house sale benefit the Children's Cancer Institute and its mission."
With its labs first opened in 1984, Children's Cancer Institute not only conducts medical research to find a cure for childhood cancer, but also ways to improve existing treatments and reduce the suffering long-term side-effects can bring. The Institute is now excited to be embarking on a program of personalised cancer treatment that will see it centrally involved in guiding cancer care for high-risk children at paediatric hospitals throughout Australia.
As the only independent medical research institute in Australia wholly dedicated to childhood cancer, its role is vital – because even with the current survival rate of eight out of ten, childhood cancer still kills nearly three children every week.
Australians can follow the Build for a Cure journey and donate at www.buildforacure.org.au, or buy a $2 token at participating Big W's throughout September and Woolworths Petrol throughout October.