Bundaberg shines at Franchise Awards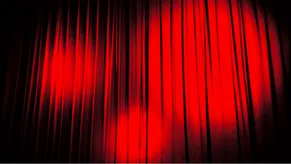 PRD Bundaberg has consolidated its status among the franchise network's top performing offices at PRD's 2014 Annual Gala Awards Dinner recently.
The Bundaberg team joined more than 220 representatives from PRD's franchise network at Sanctuary Cove on the Gold Coast to celebrate the top PRD performers for the 2013 calendar year.
PRD Bundaberg Principal Ainsley Driver and top agents Vicki Hodges, Greg Felgate and Mark Gelsomino were roundly applauded for their efforts within the franchise network, collecting prestigious sales awards.
Mr Driver was awarded a Bronze sales award, Mr Gelsomino picked up a Silver and consistently high performer Vicki Hodges claimed a highly revered Gold accolade in the individual sales category.
Collectively, PRD Bundaberg was acknowledged as a Silver Office, ranking it high among the franchise network, which has more than 115 offices nationally.
The Gold, Silver and Bronze rankings were determined by the volume of sales over the 2013 calendar year.
The outcomes at the 2014 Annual Awards were a stellar follow-up to the previous year's event, which saw the Bundaberg Office take out the John Harvey award for "outstanding contributions and service to PRD and the wider real estate industry."
Mr Driver said he was extremely proud of the consistently high performance of his team and believed the franchise was on track for another strong year in 2014.
"2013 was a very tough year for Bundaberg and it was an amazing sign of character from the dedicated and professional agents in our office that they all worked so hard under often difficult circumstances," he said.
"The positive results of that effort are now there for all to see."


Published on April 30, 2014