Consumer Confidence Breaking 11-year Records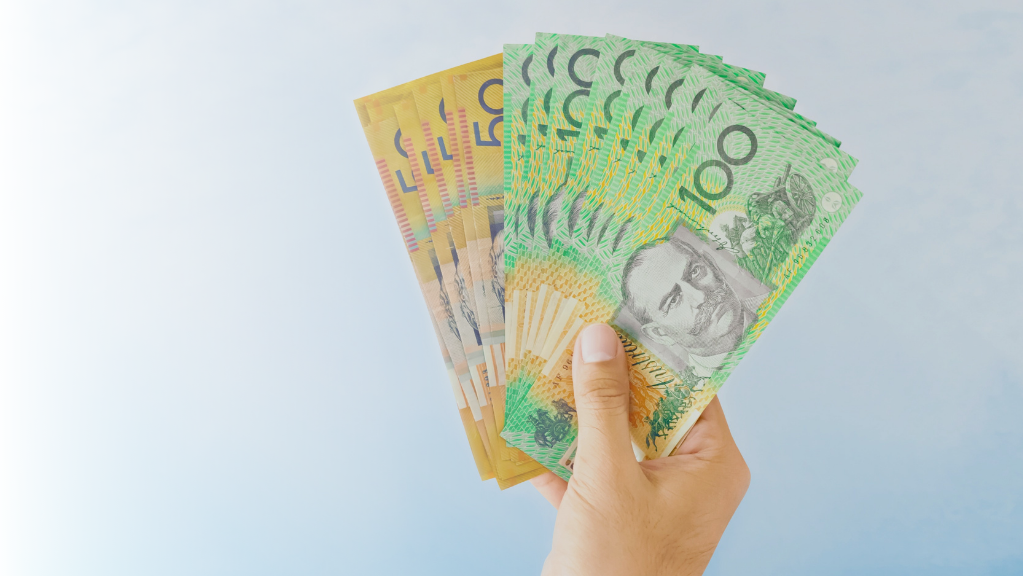 From the Desk of the Chief Economist

 April 2021 was going to be a key month for the Australian Consumer Sentiment Index, due to the ending of the JobKeeper and HomeBuilder schemes in March 2021. There have been some vocal expectations that consumer confidence would see a fallback.
The result is the opposite, with the Australian Consumer Sentiment Index soaring to 118.8 index points in April 2021; an extraordinary result with its highest performance in the past 11 years.
Australian Consumer Sentiment Index
The Australian Consumer Sentiment Index measures changes in the level of consumer confidence in economic activity. It reflects consumers' evaluation of:
      Their household financial situation over the past year and the coming year
       Anticipated economic conditions over the coming year and the next five years
       Buying conditions for major household items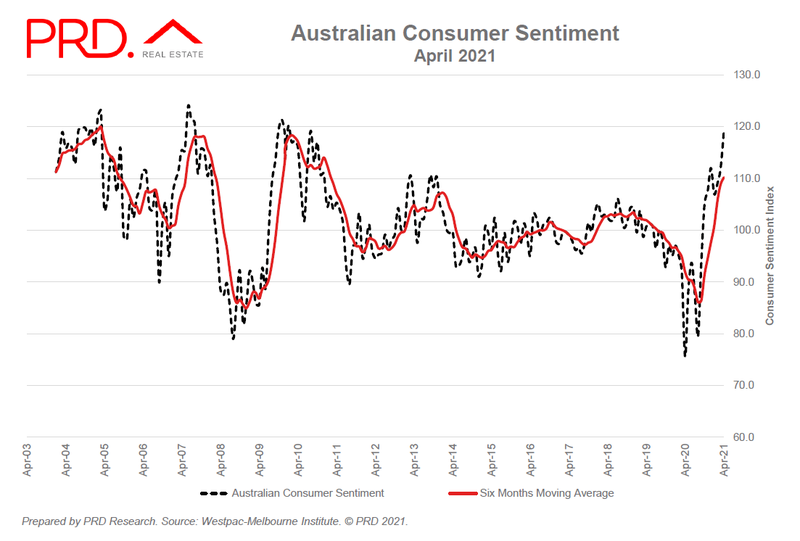 The latest reading of 118.8 index points in April 2021 suggests a 6.2% growth compared to March 2021 figures, now meaning the index is at its highest level since Australia's post-GFC rebound and mining boom were in full swing.
The Australian Consumer Sentiment survey was conducted in the week following the ending of the JobKeeper program. Confidence has been buoyed by positive news around the labour market, with job vacancies reported to be 27% above the pre-COVID level in February 2020. The Unemployment rate fell to 5.8% in February 2021, with employment increasing by 89,000.
The Time to Buy a dwelling index sits at 107.2 points in April 2021, which represents a slight dip from March 2021 (116.4 points). This could be potentially due to the increase in house prices, which has deterred those looking for more affordable options. That said the effects of a historically low cash rate is still imminent, with the Time to Buy a dwelling index 30.6% higher than this time last year.
Moving Forward
A higher Australian Consumer Sentiment Index reading can only mean one thing: more spending.
This can be in various forms; retail shopping, goods and services, holidays, and even big decisions such as property purchases.
Property prices in many parts of Australia, particularly in capital cities, have seen positive growth between 2019 and 2020 despite COVID-19 lockdown restrictions. Median house prices grew by 6.5% in New South Wales, 1.6% in Victoria, and 2.9% in Queensland during this timeframe. This translates to a 10-year median house price growth of 59.9%, 54.7%, and 22.3% respectively.
2021 has commenced with a flurry of activity in the property market, with many local markets seeing increases in transaction figures and median prices. Auction clearance rates are near 80% and dwelling prices have lifted by 5.8% nationally since the beginning of the year. A more confident consumer, coupled with a continuously historic low cash rate, will see property prices grow even further as we enter the second quarter of 2021.