Cutting Edge Research Short-Listed for National Awards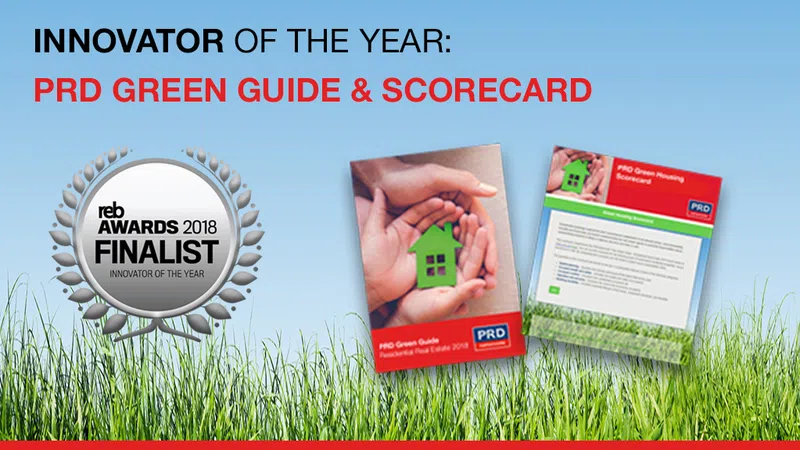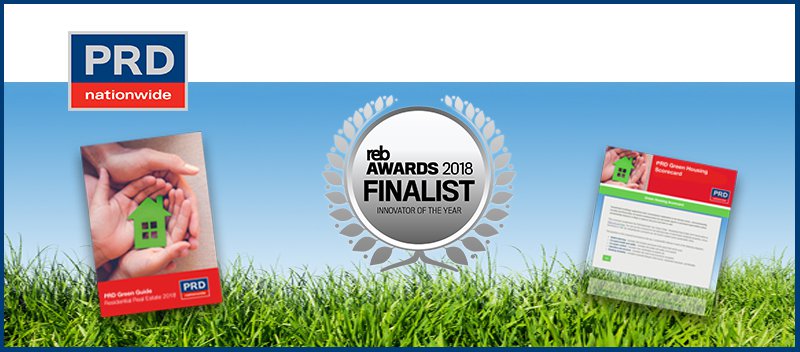 PRD has been announced as a top finalist in the REB Awards 2018 - Innovator of the Year category! As a national real estate group with over 40 years of property expertise and backed by Colliers International, PRD continues to lead in the area of innovation.

This year's submissions were of the highest standard in this category and PRD has been recognised for its 'PRD Green Guide and PRD Green Housing Scorecard'. The project is the result of a 3-year research project, supported by national government and education groups. These innovative tools were developed to not only benefit the real estate industry as a whole but provide an easily accessible resource to home buyers and investors.

PRD Chairman and Managing Director, Mr. Tony Braiser commented that "to be announced as a finalist in the Innovator of the Year Category in the upcoming REB Annual Awards is a great acknowledgement to the dedication and effort from PRD Research, in providing an important resource to the real estate industry."

"The PRD Green Guide and PRD Green Housing Scorecard is an innovative product that illustrates how a leading and collaborative research project can be translated into an industry resource that is applicable to real estate professionals and their clients. These tools are deceptively simple, non-intimidating and easy to use by anyone, yet backed by rigorous academic research. They provide unique insights into the benefits and outcomes of sustainable housing for all involved in the property sector", PRD National Research Manager, Dr. Diaswati Mardiasmo commented.

Mr. Brasier remarked that as a group we have a lot to celebrate, with three of our offices also making finals; Newcastle and Lake Macquarie, Hunter Valley and Port Stephens.

PRD Newcastle and Lake Macquarie Principal, Mr. Mark Kentwell, was shortlisted for the Principal of the Year Award. He has consistently been ranked by Real Estate Business as one of the top 50 agents out of 30,000+ in the country and his many achievements include PRD top selling Principal consecutively since 2008.

PRD Hunter Valley was shortlisted as a Sales Office of the Year finalist. Earlier this year, the PRD Hunter Valley office took out 1st in the REB Top 50 Sales Offices in the Total Number of Sales and Total Number of Listings categories.

PRD Port Stephens Principal, Mr. Dane Queenan, was also a finalist in the Sales Agent of the Year category. Mr. Queenan won the prestigious Sales Agent of the year award at PRD's national Annual Awards in Brisbane in March this year.

REB managing editor Tim Neary said the awards were the biggest event of the year in Australian real estate and a benchmark for success.

"The awards are the most sought-after business awards for the real estate industry in Australia," Mr Neary said.

"It is a great way to recognise the industry's high-performance agents, property managers, BDMs and businesses, those who are able to flourish in the face of the industry's ongoing challenges."
Mr Neary said the REB Awards recognises and rewards those who are driving real estate in Australia into the future.