Demand high for Tamworth vacant land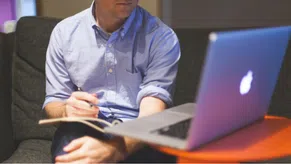 There has been a substantial rise in sales activity in the Tamworth vacant land market with transaction numbers almost doubling in the 12 month period to August this year.
The latest Property Watch report from PRD's Research Department has revealed that vacant land sales are up 46% in the last year, highlighting strong demand for lifestyle blocks in the $100,000 to $149,999 price point.
PRD Research Analyst Oded Reuveni-Etzioni noted that a significant investment in Tamworth's infrastructure through the $220 million Tamworth Hospital redevelopment, Tamworth Education Centre and Coles Southgate Shopping Centre has heightened demand for housing to accommodate employees of the new facilities.
"We are seeing vacant land sales increase to a level not seen since August 2009," Mr Reuveni-Etzioni said.
"The demand for product has prompted the release of lots in existing and new estates to both the North and South of Tamworth, with North Tamworth accounting for 31 per cent of transactions in the most recent six month period."
"Calala (19 per cent) and Hillvue (18 per cent) have also proven popular among buyers of vacant land."
PRD Tamworth Principal Dean Cummins said many buyers were turning to building their own homes as low interest rates and increased confidence had created a highly competitive environment for existing stock.
"With the tightening market in the resale of existing houses causing an increase in prices many buyers are seeing more value in buying land and construction a new home," Mr Cummins said.
"The NSW Home Builders Grant is also proving to be an attractive option with up to $5000 available. Given the lack of land available and the long lead-time required with Council approvals I expect that we will actually be selling land faster than the developers can bring new stock onto the market.
"This will result in price rises as developers look at this market as an ideal opportunity to regain some of their profit margins that had been lost over recent years. Buyers are advised to grab the existing stock as new releases in 2014 will almost certainly be at a higher price."
Published on December 5, 2013