First Home Buyers Is it a case of "Lies, Damned Lies and Statistics"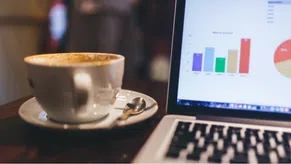 There has been a great deal of publicity about the lack of first home buyers entering the property market recently.
Competition with investors and offshore buyers is forcing up prices, driving down stock levels and making it increasingly difficult for first home buyers to enter the market. All this at a time when low interest rates, recovering price levels and rising rents normally creates the 'perfect storm' for first home buyers.
Recent first home buyer data revealed that New South Wales (3.5%) has the smallest proportion of first home buyers when taking into account total mortgage lending, followed by Queensland (6.2%) and Victoria (8.7%). Then, there is Western Australia, where the slice of first home buyers is a significantly higher 21.8%.
This begs the question – how has Western Australia managed to create an environment conducive to first home buyers, while the large states on the eastern seaboard struggle to entice new players into the market?
When you consider the median house prices in each capital city, Perth is considerably higher than Brisbane and not far behind Melbourne's median price. Perth prices grew at almost 10% last year, second only to Sydney, so we can conclude that this situation isn't due to prices being relatively lower in Western Australia.
This anomaly is quite possibly due to one of two causes or potentially a combination of both. One might suggest the State Governments of New South Wales, Victoria and Queensland have got it wrong. The lack of first home buyer incentives in the eastern states has reduced the amount of first home buyers entering the market. Meanwhile, Western Australia, which provides first home buyers with the greatest incentive, is leading the way. Secondly, the official number of new home buyers in the eastern states could be inaccurate as they are not applying for grants, meaning that their entry into the market is possibly going unrecorded.
In my opinion, the eastern state governments certainly got it wrong when they modified the grants and incentives.
It is no coincidence that the lowest percentage of first home buyers is in New South Wales, which has no incentives on existing dwellings, only new builds. Victoria and Queensland Sell smarter.
First Home Buyers Grant Transfer Duty Concession have similar incentives with concessions on stamp duty when first home buyers purchase existing dwellings. However, Western Australia offers grants and stamp duty concessions on both existing dwellings and new builds, hence their domination of the first home buyer market.
In effect, the New South Wales scheme is driving first home buyers towards new dwellings, thereby stimulating the building industry. Although this is a worthwhile initiative, it is pushing first home buyers towards the area of most competition, where local and foreign investors, speculators and owner occupiers are vying for off-the-plan apartments. It is inconceivable that the New South Wales Government isn't at least offering stamp duty breaks for those seeking to purchase their first home. Second home buyers are in a much better financial position to purchase newly built homes. Providing incentives for first home buyers to acquire existing dwellings would still stimulate the building industry as the increased competition forces second home buyers to consider a new build.
Unless these State incentives are adjusted to include existing dwellings, we are going to see potential first home buyers remain stuck in the rent cycle as they try to accumulate a higher deposit before purchasing a home. Meanwhile, our politicians will continue to scratch their heads and wonder why there are a decreasing number of first home buyers entering the market in certain States.
About Tony Brasier
Tony Brasier was the CEO and Chairman of Colliers International Holdings (Australia) Limited between 1999 and 2009. He is now Chairman of PRD, a wholly owned subsidiary of Colliers International, where he is responsible for the growth and strategic direction of the Australian business.
About PRD
PRD was founded on Queensland's Gold Coast in 1975. The company has specialised in residential project marketing for more than three decades and it has a strong commercial presence in both the Gold Coast and Brisbane markets. It has a total of 139 franchise offices and corporate offices in Melbourne, Sydney, Brisbane, Hobart, Perth and the Gold Coast. For further information about PRD visit www.prd.com.au.
Also visit Colliers International 
Published on January 22, 2014