A Home… Or Smashed Avocado On Toast?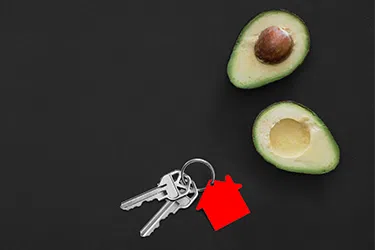 A look at how affordability is affecting housing aspirations for tertiary students in 2020
The perceived trend of millennials prioritising lifestyle experiences (such as buying smashed avocado on toast), over home ownership aspirations prompted a deeper look into this claim.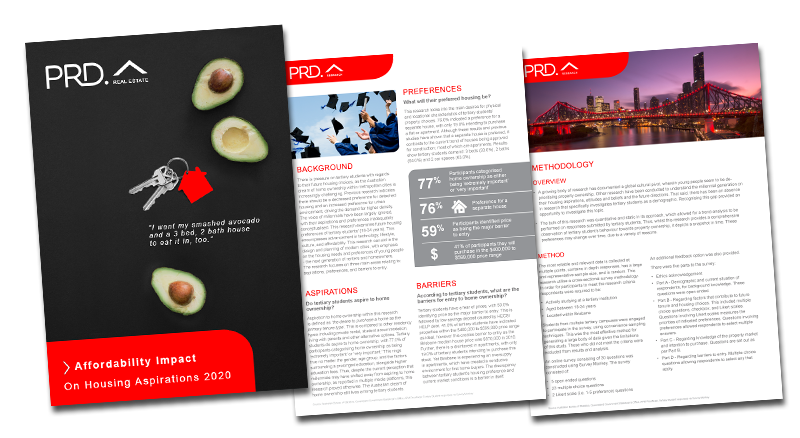 To better understand how millennials (specifically tertiary students in Brisbane) view home ownership, three survey questions were posed:
Do tertiary students aspire to home ownership?
A firm yes! The results showed 77.0% consider home ownership 'extremely' or 'very important'.
What type of housing would tertiary students prefer?
They would prefer a stand-alone house with 3 bedrooms, 2 bathrooms, 1 lounge room, and enough room for 2 cars. It was also found they would like to live within a 6-10km radius of Brisbane's CBD, and be close to transport modalities and public amenities.
$400K - $600K was the price range for a home that most of the tertiary students were shown to favour (41.0%). However, the continued rise of property prices ahead of wage growth has made the traditional notion of home ownership seem unattainable to them.
What are the barriers to home ownership for tertiary students?
Price - 27.5% identified price as the greatest barrier to entry in purchasing their first home.
Interest rate increases – this was distinguished as a significant barrier to entry, as interest rate increases are unpredictable and can have a significant impact on first home buyers.
Lack of property market knowledge and experience – many tertiary students simply don't have the property market experience or knowledge to make them confident enough to purchase a home.
Although home ownership was identified as 'extremely' or 'very important' to tertiary students, it was revealed to be a future aspiration by many surveyed (5+ years into the future). Participants also indicated that while home ownership is currently desirable, their preferences could change over time.